CMI - Transportation.
We provide construction management for a wide range of transportation needs.
The construction management team works with multi-modal transportation agencies to successfully execute construction projects including highways, bridges and transit (rail and bus) for regional and national transportation agencies, local jurisdictions and municipalities. Available 24/7, we provide comprehensive on-call construction management and inspection services. In-depth knowledge and technical expertise are the driving forces behind our success and allow us to provide highly specialized services such as construction CPM scheduling and claims analysis. We work closely with clients, communicating at every step to create a seamless process, address unique construction program needs and ensure that goals are successfully met.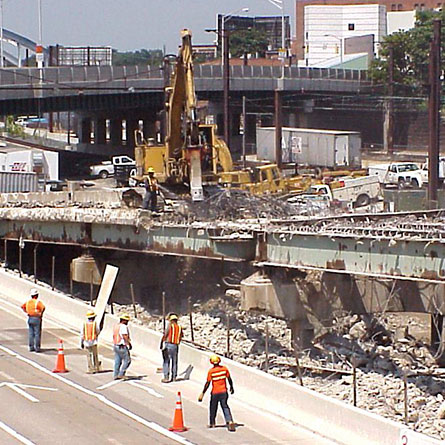 Our Work in
CMI - Transportation