Charles Street Bridge Reconstruction. Baltimore, Maryland.
Charles Street extends from the Cross Street Market in Federal Hill through the Central Business District, connecting to I-83/JFX and historic Penn Station, and terminating in Baltimore County.
Inspections documented the poor condition of the bridges and recommended replacement. For more efficient access to the newly renovated Penn Station, the replacement bridge was a nine-span steel girder structure and provided direct access to Penn Station and the JFX. Traffic now accesses the JFX directly from Penn Station. Construction of the new bridge accommodated the various local cultural, residential and commercial interests. The design of the replacement bridge fit within a narrow vertical profile to maintain clearance over Amtrak tracks and the JFX roadway while meeting the adjacent sidewalk grade in front of the University, Penn Station and other local businesses. The bridge was designed to blend in with the historic nature of the area by using unique ornamental lighting and fencing. The project was recognized as a Project Excellence Finalist by ACEC/MD.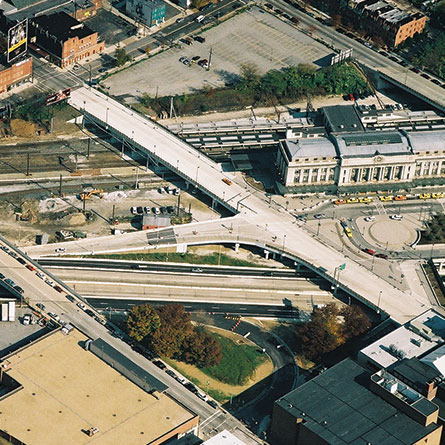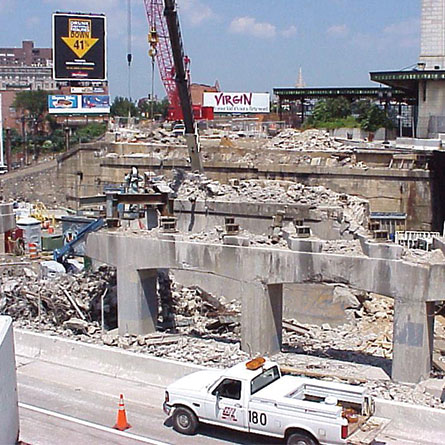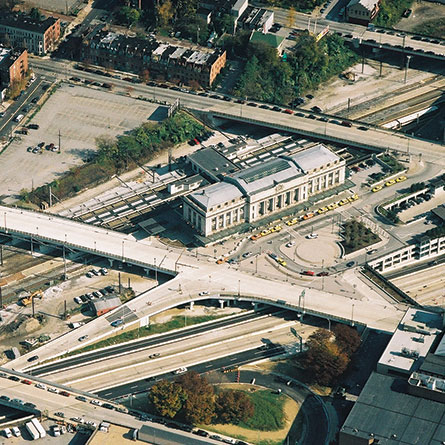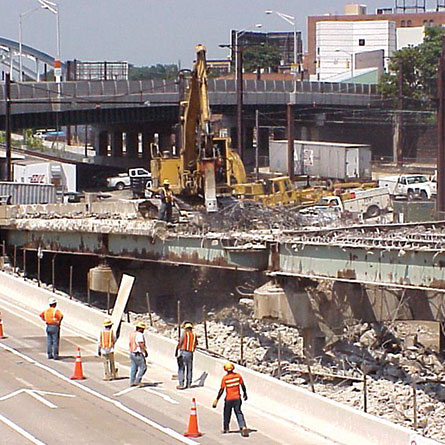 Construction Management
WRA provided resident construction inspection services for this major urban roadway reconstruction contract including streetscaping, storm drainage, ornamental street lighting, traffic control, and utility relocations as well as replacement of the bridge over I-83, Amtrak and MTA's Light Rail Line.