Route 636 Relocation PPTA Road Relocation. Augusta County, Virginia.
WRA serves as the Quality Assurance Manager, and performs bridge and geotechnical design on this PPTA road relocation project for Augusta County, VA.
The 0.75-mile PPTA project located in Augusta County, VA, extends from Route 250 (Jefferson Highway) to Route 640 at Village Creek Drive. The proposed Route 636 Bridge crosses over Buckingham Branch Railroad (BBRR)/CSXT so the project was designed in accordance with all BBRR and CSXT criteria. The layout accommodates a future 4-lane facility for Route 636 with a parallel separate structure. In addition to structural and geotechnical design, WRA is providing Quality Assurance Management for the entire construction project, providing the Quality Assurance Manager (QAM) and the full time Senior QA Inspector assuring quality to full VDOT Design-Build specifications. Coordinated with VDOT, the County, the Railroad, and other stakeholders, and certified the completed project. WRA also coordinated all pertinent aspects of the design with the Railroad, and assisting in obtaining the permits required for design and construction.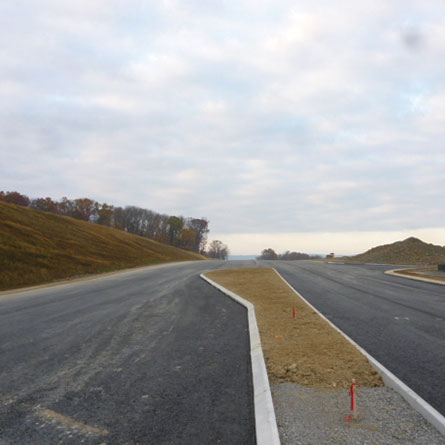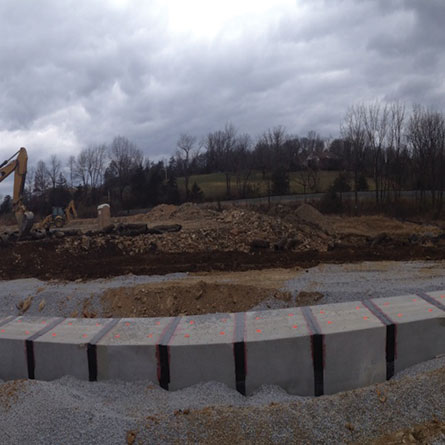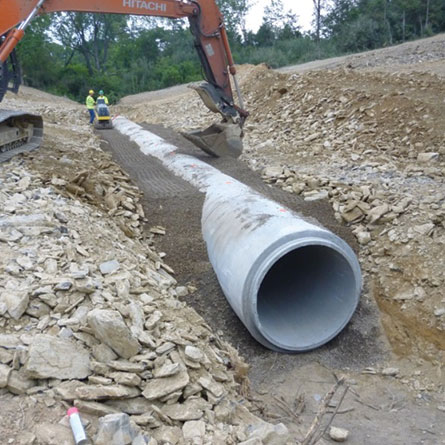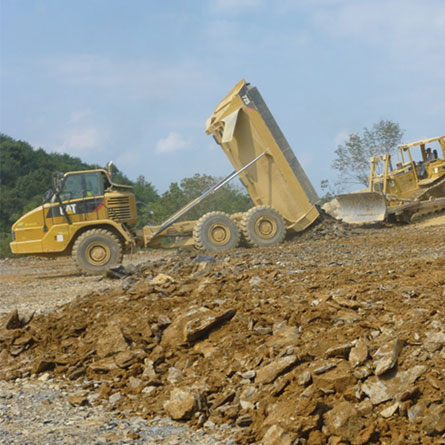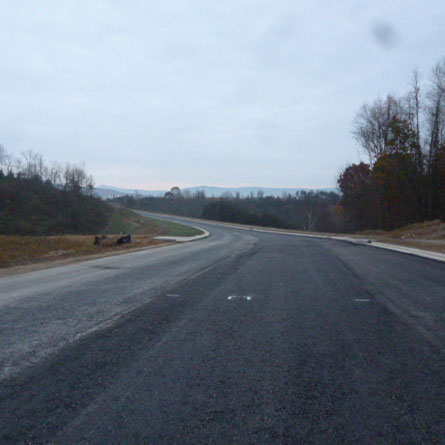 Construction Management
WRA served as the Quality Assurance Manager on the project. Services included project acceptance, inspection for VDOT compliance, Quality Control monitoring, materials testing and certification, preparatory meeting facilitation, documentation and reporting to satisfy VDOT Design-Build requirements, constructability and value engineering reviews.
Bridges
WRA designed a single span structural steel bridge to clear span the right-of-way and an access buffer of the BBRR/CSXT railroad line. It will carry two lanes and a shared use path, and utilize pile supported abutments in Mechanically Stabilized Earth fill.
Geotechnical
WRA was responsible for the field evaluation, which included the bridge and retaining wall foundation design, cut and fill slopes for the roadway design, cross pipe foundation materials, and stormwater management ponds, and the preparation of the final geotechnical report.