Telegraph Road Widening/Realignment Project. Fairfax County, Virginia.
The $14.9 Million Telegraph Road widening, realignment and intersection project at South Van Dorn Street reduced congestion and improved traffic flow and pedestrian facilities in Fairfax County, VA.
As part of a District Wide Contract with the Virginia Department of Transportation (VDOT) Northern Virginia District, WRA provided Construction Engineering and Inspection (CEI) services for this roadway widening and intersection improvement project from South Van Dorn Street to South Kings Highway. The widening project added turn lanes, a raised median, a sidewalk and shared use path, a triple box culvert, an entrance an parking lot for Huntley Meadows Park and utility relocation. WRA's services included providing the Project Inspector and some assisting inspectors on the project, responsible for inspection to ensure compliance with the VDOT plans and specifications, materials testing and reporting, documentation, erosion control and maintenance of traffic reviews, and coordinating with VDOT, the contractor, Fairfax County Parks, property owners and businesses, and the traveling public.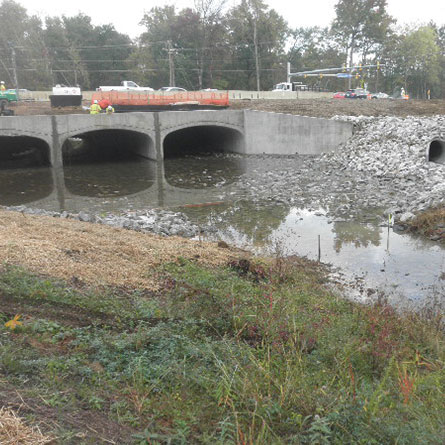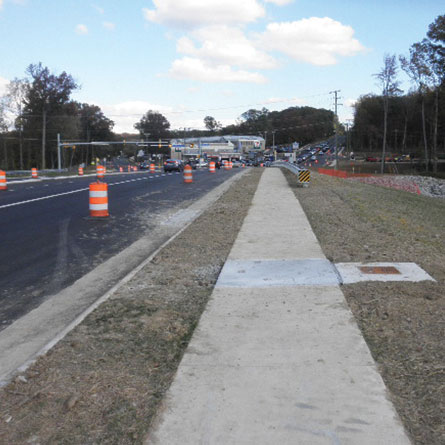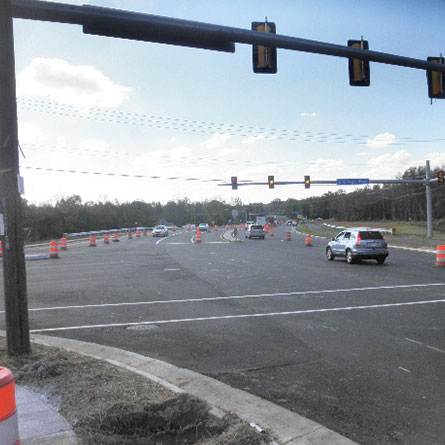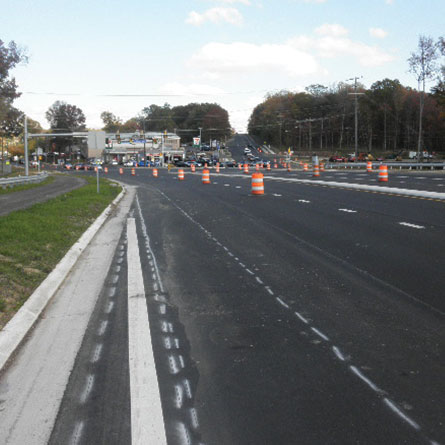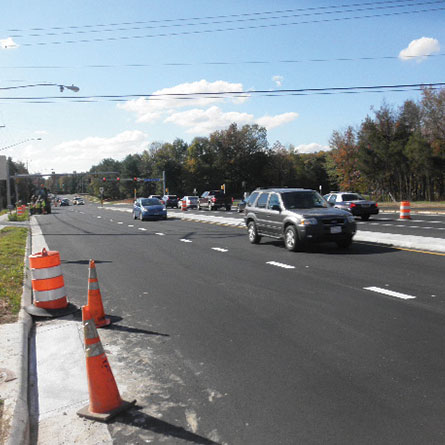 Construction Management
WRA provided the Project Inspector and other assisting Inspectors on the project responsible for inspection, materials testing and reporting, documentation, constructability reviews, change order reviews and claims analysis, resolution of field conflicts, interaction with businesses and property owners, and contract close-out.
Highways/Roadways
There were improvements to 24 lane miles with 321,000 SF of roadway paving, milling and resurfacing, pavement marking, approximately 500,000 CY of excavation, 23 retaining and MSE walls, and four sound walls.
Traffic
New traffic signal and complex maintenance of traffic plan, including phased traffic detours. Weekly progress meetings were held with the owner, as well as meetings dealing with MOT, scheduling and lane closures. We also coordinated the work with the local city, police, fire and other emergency responders.
Pedestrian/Bicycle
ADA handicap ramps
Water Resources
Hydraulics and SWM drainage improvements, triple box culvert, E&S controls that include General Water Permits, and storm drainage with stormwater management facilities. The triple box culvert for Dogue Creek included a quadruple line of pipes for a temporary detour.
Environmental
Permits and environmentally sensitive areas