Wastewater Treatment.
A century of wastewater treatment plant design experience includes implementing new and upgrading and expanding existing facilities up to 370 million gallons per day.
With many years of experience in primary and secondary wastewater treatment, our municipal and industrial experience also encompasses biological and enhanced nutrient removal, filtration, phosphorus removal, water reuse and other processes related to advanced treatment facilities. Our expertise in designing wastewater facilities also includes chemical feed and storage systems, screening and grit removal, odor control system design, process monitoring, telemetry, solids management and disposal, waste stream recycling and more. Recognized as an industry leader, we designed the first moving bed bioreactor nitrification process as part of an enhanced nutrient removal project in Maryland. We also provided studies, planning and designs for the second largest enhanced nutrient removal facility in the 64,000 square mile Chesapeake Bay drainage area.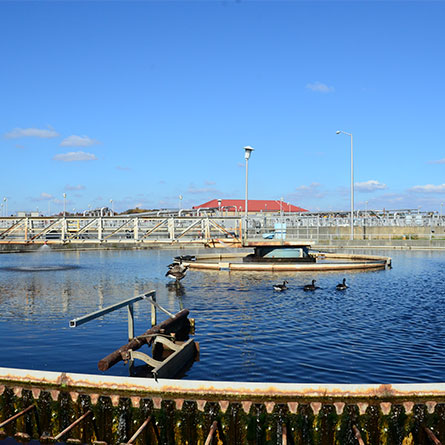 Our Work in
Wastewater Treatment