Back River Wastewater Treatment Plant (180 MGD) Industrial Water Reuse. Baltimore, Maryland.
Back River Wastewater Treatment Plant treated effluent was reused for steel plant industrial water at the Sparrows Point site from the 1940's until steel making ceased about 2010.
WRA was involved early in the evolution of wastewater treatment effluent reuse. Facilities were designed at Back River, to further treat the 50 MGD flow to Sparrows Point, a blend of trickling filter and activated sludge effluent. Treatment reduced suspended solids, adjusted pH and alkalinity and provided additional chlorine residual to reduce growth in the 5 mile long dual 60-inch and 96-inch pipelines to the Industrial Water Reservoir. As treatment was upgraded through replacement of the trickling filters with activated sludge treatment, the industrial water facilities were abandoned. Further treatment upgrades included biological nutrient removal and enhanced nutrient removal. Back River continues to provide high quality water to several current users and water will be available for facilities that may be built at the redeveloped steel plant site, as the effluent ultimately discharges to the Patapsco River.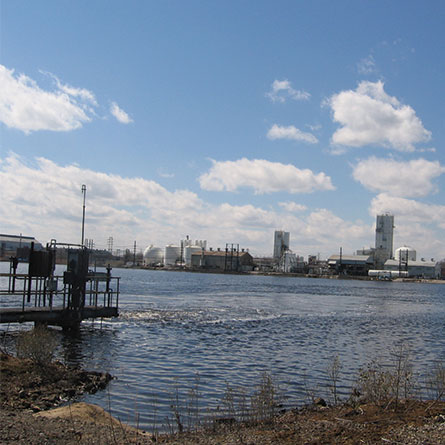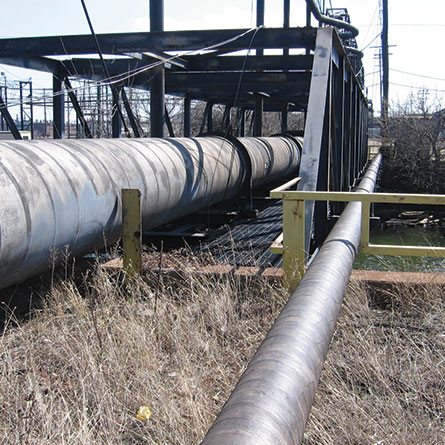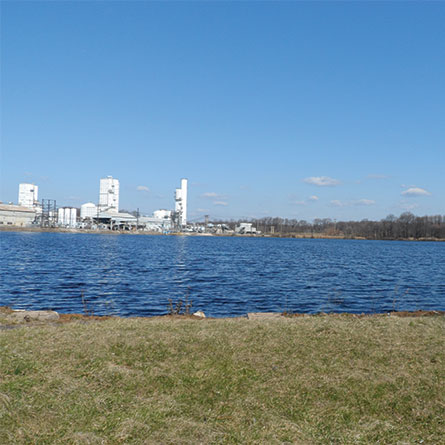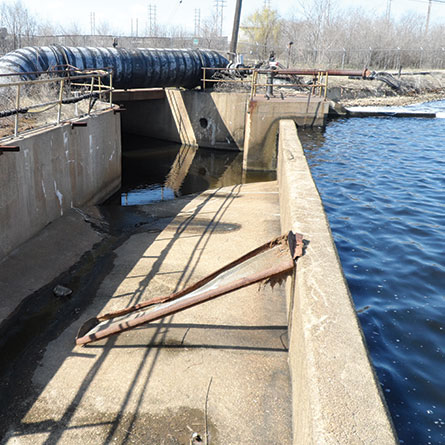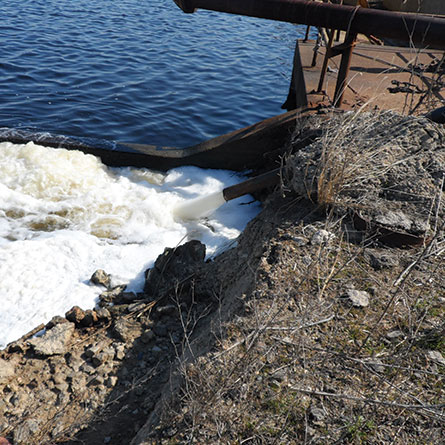 Water Reuse
Design included one of the first activated sludge plants in the U.S., the industrial water treatment plant, the second activated plant which replaced the trickling filters, ENR facilities, solids handling, odor control, process control and related process elements.
Mechanical
Building mechanical services supported the various treatment facilities designed by WRA, including process areas as well as administrative buildings.
Electrical
Design included new electrical power and modifications, interior and exterior lighting, motor control center and instrumentation wiring.
Civil/Land Development
Design included inter-process connecting piping systems, plant service utilities, stormwater collection and conveyance, valve structures and utility relocations to accommodate the new facilities. Site design included grading, paving, sediment and erosion control, stormwater management, permitting and related services.
Architecture
Facilities included the various process, operational and administrative buildings, designed to match existing plant architecture. Features were designed to provide ample access for operation and maintenance of process and building services equipment and ancillary processes.
Structural
Design included the various process facilities, tankage, galleries, buildings, site utility structures and miscellaneous structures.
Geotechnical
Services included developing boring plans for the facilities, engaging drillers, witnessing the soil boring operations and preparing geotechnical reports with basis for the foundation design for each structure.