Upham Brook Interceptor. Henrico County, Virginia.
WRA is contracted with Henrico County for the design of the trunk sewer replacement as part of the overall Gambles Mill sewer outfall system.
The project involves the study and design of approximately 15,000 LF of 48-inch diameter trunk sewer. The new trunk sewer will be installed parallel to the existing Upham Brook Trunk Sewer. WRA is performing various engineering tasks under six different parts or phases of the project and is currently involved in the Design Phase.
Preliminary Engineering and Report Phase: This phase of the project involved the preliminary study of alignment alternatives, hydraulic evaluations, alignment selection, permitting requirements, constructability review, easement requirements, and construction costs for the considered alignment alternatives.
Design Phase: This phase of the project included design of trenchless installations, a comprehensive geotechnical study, design of flow diversion structures to equalize flow between the trunk sewers, environmental permitting, a review of alternate pipe materials for the future trunk sewer, and the development of full contract documents.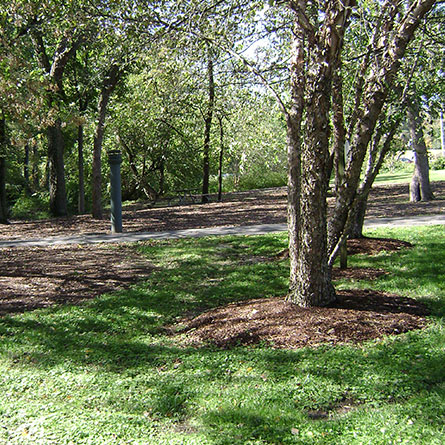 Collection/Gravity Sewers
WRA provided pipeline design, permitting, and design for the new trunk sewer. WRA used Henrico County's model to review the capacity of the new trunk sewer in combination with the existing trunk sewer and planned capacity improvements identified in the County's Facilities Plan.
Highways/Roadways
Supporting design plans were prepared for all temporary road closures and detours through the project portion within the City of Richmond. The plans identified all MUTCD measures and outlined the required construction sequences for the closures and detours.
Structural
WRA designed the flow equalization and diversion chambers at the upstream and downstream ends of the new trunk sewer. The design involved modeling and coordination for anti-flotation anchoring systems.
Geotechnical
WRA performed a seismic refraction survey in addition to supplemental borings to evaluate the subsurface conditions and estimate the rock profile along the project corridor. Design of the four project tunnels under CSX and local roadways was also performed.