Angola Neck Sanitary Sewer District Collection and Conveyance System. Sussex County, Delaware.
In 2005, Sussex County received interest from residents of the Angola Area to receive central sanitary sewer service and eliminate existing septic tanks for approximately 1,800 residential lots.
WRA provided planning, design, permitting and construction inspection for eight pumping stations ranging in size from 50 to 3,400 gpm, 42,000 LF of force main ranging in size from 4 to 24-inches, and 77,000 LF of 8 to 18-inch gravity sewer. The project also included design and coordination with Tidewater Utilities for the installation of 37,000 LF of a replacement water system in Angola by the Bay. The project was split into five different contracts to allow for more competitive bidding with the local Contractor pool and was completed under a very tight ARRA time schedule. Project complexities included significant work within State Route 24 and included the directional drill of Fusible PVC.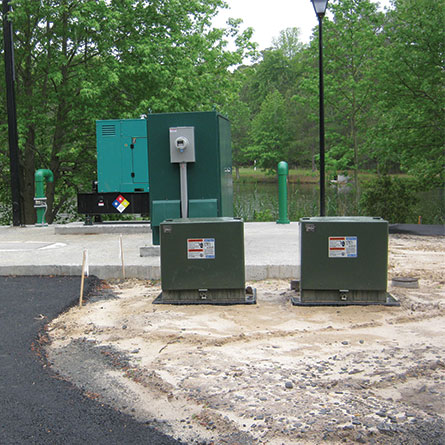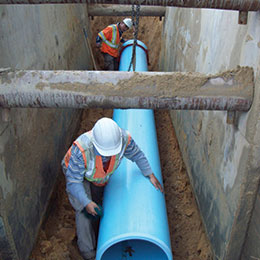 Environmental
Environmental services included all work to perform the environmental assessment for the project and all natural resources work associated with the necessary Army Corp and wetlands permits for the design and construction of the facilities.