The Rehabilitation of Bridges 1 & 1A on Rising Sun Lane over Brandywine Creek. New Castle County, Delaware.
This rehabilitation was one of the highest priority and most complex rehabilitation projects for DelDOT because these bridges were in the state's top 10 structurally deficient bridges list.
Bridge 1-001A is a stone arch just south of the Brandywine Creek on Rising Sun Lane and was ranked No. 1 on the list of DelDOT's structurally deficient bridges due to the advanced deterioration of the mortar in the arch and spring walls. Bridge 1-001 is the steel Pratt through truss over the Brandywine Creek, and was ranked No. 7 due to years of advancing deterioration and concern over overstress in the deteriorated members and weakening of fatigue sensitive details. Bridge 1 is the last remaining truss of it's kind in Delaware. The route is a vital link for the community, and the team was committed to completing the necessary repairs to reduce future maintenance and ensure the public's safety as expeditiously as possible. The rehabilitation and reuse of these historic resources help with preservation of the history of Delaware.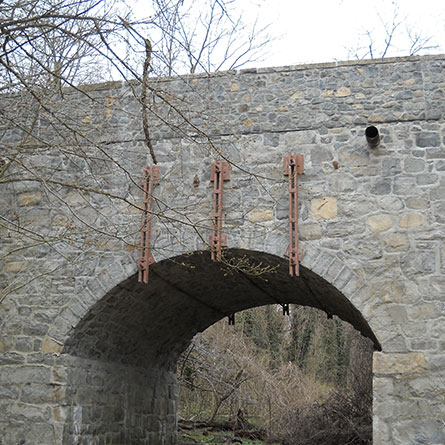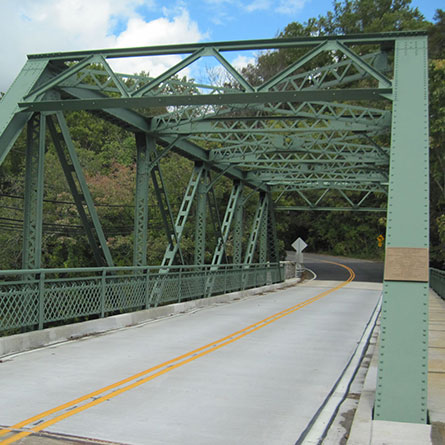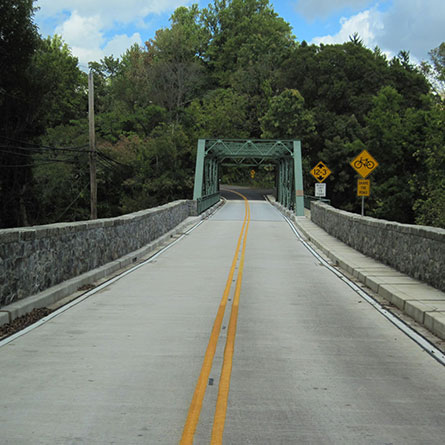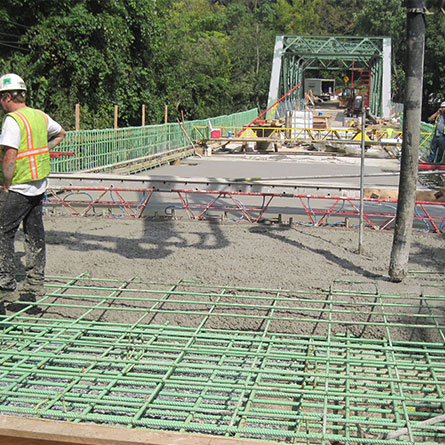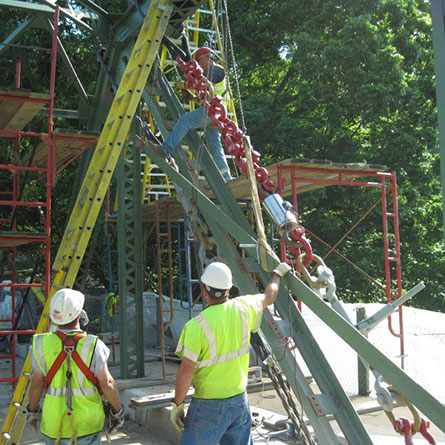 Bridges
Gusset plate and splice replacement/plating, bottom chord plating, diagonal and cover plate replacements, jacking and bearing upgrades, stone masonry repairs, safety upgrades for parapet replacement (salvaging existing stone for veneer), ornamental railing repairs, joint replacements, deck overlay, and cleaning and painting.