Northeast Water Pollution Control Plant New Gravity Thickener Facilities. Philadelphia, Pennsylvania.
WRA designed new Gravity Thickener Facilities to reduce odor emissions from the Northeast Water Pollution Control Plant and provide a more consistent primary sludge concentration to the digesters.
The Gravity Thickener Facilities were designed to mitigate odor emissions from the existing Set 2 Primary Sedimentation Tanks (PSTs). The design included replacement of all existing primary sludge pumps to continually pump settled solids out of the existing PSTs into four 80-foot diameter gravity thickeners. Design elements include thickened sludge pumps, a thickened sludge wet well, and a diluting water system. Thickened sludge will inventory in a wet well and will be pumped to an existing well located in the Sludge Thickener Building, where it will be mixed with thickened biological solids and pumped to the digesters. Odorous air will be exhausted from the facilities into a biofilter odor control system. Construction is anticipated to begin in 2015. The project will involve sequential facility shut down and operational coordination to tie new design elements into existing infrastructure.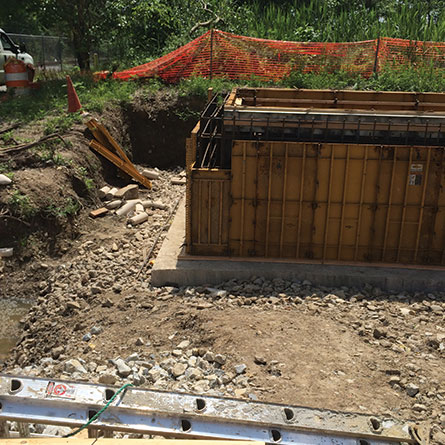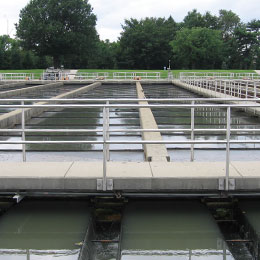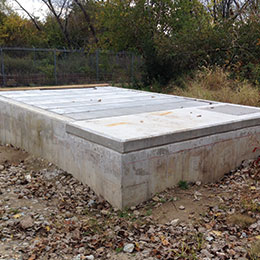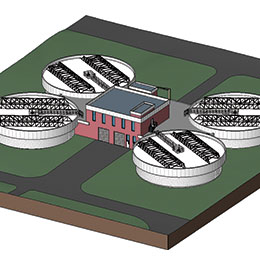 Biosolids and Residuals Handling
Design consisted of evaluation, sizing, and details of primary sludge pumps, gravity thickeners, scum pumps, thickened sludge pumps, digested sludge pumps, diluting water conveyance system, and associated piping. Odorous air from the facilities will be exhausted to an odor control system.
Architecture
Design consisted of three buildings: Gravity Thickener Building, Digested Sludge Transfer Pumping Station, and the Odor Control Building. The design of the brick exterior, precast trim and fenestration reiterated and developed the design themes of the existing campus architecture.
Structural
Structural efforts consisted of reinforced concrete design of slabs, walls, beams and columns for the gravity thickener tanks, pipe gallery, thickened sludge wet well, and odor control facilities. Steel design was performed for the ductile iron and FRP pipe supports.
Geotechnical
Geotechnical - Geotechnical investigations were performed to characterize the subsurface conditions and select the appropriate foundation type. Existing digesters were removed to make room for the new facilities subsequent to the initial geotechnical investigation. Backfill was closely monitored to ensure appropriate compaction.
Electrical
Design consisted of providing power to all replacement primary sludge pumps, and a new 1200A 480/277V service to the Gravity Thickener Building from an existing 13.2 kVA double-ended substation. Power is sub-fed from the Gravity Thickener Building to the other buildings.
Instrumentation and Controls
The new facilities will be provided with control devices consisting of a mixture of programmable logic controller based panels and distributed remote input/output panels. All controls will be tied into the central plant control system by connecting into existing fiber network.