Lehigh County Authority Sewer System Evaluation Survey. Lehigh County, Pennsylvania.
As a part of an Administrative Order, Lehigh County Authority is performing various sewer system evaluation surveys, including sewer and manhole inspection and point repairs.
To identify areas for RDII removal, WRA ranked basins by inflow and infiltration rates, with the highest ones recommended for RDII reduction. These areas were recommended for investigations consisting of CCTV, cleaning, removal of protrusions, joint sealing, and manhole inspections. Severe defects found during inspections were immediately repaired via lining or pipe replacement in case of pipe collapse. WRA reviewed the inspection information, along with repairs performed, to arrive at a probable RDII reduction from rehabilitation of defects found in these basins. The RDII reduction rates would be used in a refinement of modeling performed for the City of Allentown.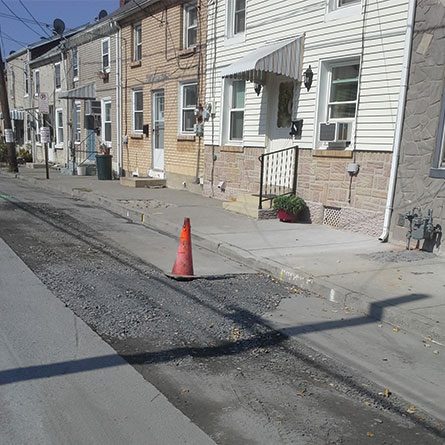 Collection/Gravity Sewers
The basins for inspection were selected based on analysis of flow metering data. A scope of services, including provisions for point repairs, was prepared for LCA.