Infrastructure and Environmental Assessment Basic Ordering Agreement. Washington, DC.
In a joint venture with JMT, WRA is providing engineering and environmental services for projects in environmentally sensitive areas of Washington, DC.
Sanitary sewers and manholes within National Park Service (NPS) controlled lands are exhibiting signs of structural deficiencies including cracks, fractures, holes, root growth inside pipes and exposed pipe segments in the natural stream beds. Although the sewer system is maintained by DC Water, the project areas are under NPS jurisdiction. Any sewer rehabilitation projects must include environmental screening of alternatives and assessment of environmental features to support the development of a National Environmental Policy Act compliant document. Specific tasks include rehabilitation of sewers and manholes in several areas of Rock Creek Park, and an inspection of the Potomac Force Main which runs along East Potomac Park from the Lincoln Memorial to Bolling AFB. Although not on NPS land, the design of a new 2 million gallon elevated water tank on the campus of Catholic University is included.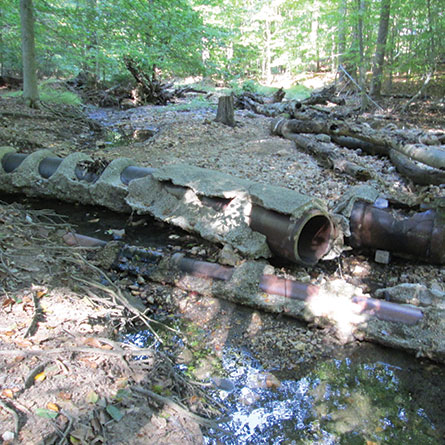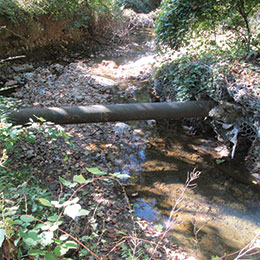 Collection/Gravity Sewers
WRA is providing project management of these tasks, as well as engineering design and analysis for the rehabilitation or replacement of sewers in environmentally sensitive areas, as well as the design of the elevated water tank at CUA.
Environmental
WRA is providing NEPA documentation support, as well as conducting environmental site assessments, stream restoration designs, and determination of required environmental permits needed to construct the improvements.
Mapping/GIS/Surveying
WRA is performing topographic and manhole surveys in or near NPS park land, which is subject to strict conformance to non-intrusive techniques to avoid any environmental damage to the park.
Civil/Land Development
WRA is providing site designs for the elevated water tank at CUA, including grading, stormwater management, erosion and sediment control, and site roadways and access.