City of Newport News Sewer System Evaluation Survey. Newport News, Virginia.
Over a two-year period, WRA performed Sanitary Sewer Evaluation Services (SSES) for the central section of the City of Newport News, which includes nearly 3,500 manholes.
WRA's work included manhole checks and NASSCO MACP manhole inspections, PACP CCTV sewer line inspections, smoke testing, dye testing, and night time flow isolations to quantify dry weather infiltration. In addition, WRA's services included traffic control, public notification, data collection and manipulation, database management, mapping, and delivery of results in database format for the City's GIS system, as well as related project management and equipment maintenance activities. All work was overseen by NASSCO PACP and MACP certified engineers or technicians. The results of the condition assessment will be used by the City to develop condition assessment reports and sewer rehabilitation plans to comply with requirements of the regional VDEQ consent order. WRA also worked with City DPW staff to identify sources of I&I that are candidates for the "Find & Fix" program under the regional Consent Order.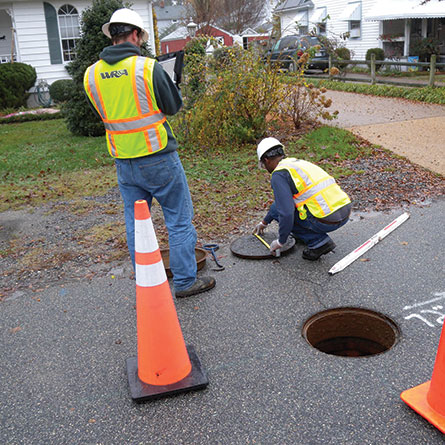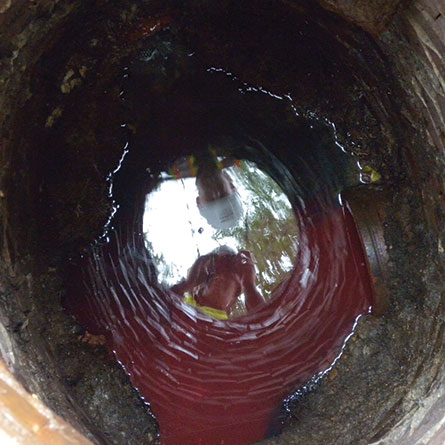 Collection/Gravity Sewers
NASSCO certified civil engineers with a crew of one to three support staff set up traffic control, gathered data, and performed condition assessment of the City of Newport News sanitary sewer system.