City of Newport News Manganese Removal Filters. Newport News, Virginia.
Concentrations of manganese in the source water reservoir were exacerbated by WTP recycled waste streams containing manganese being discharged and accumulating in the reservoir, adversely impacting plant operations.
The objective was to remove manganese (a taste, odor and stain nuisance) from waste streams recycled to the Harwood's Mill Reservoir so that the plant would operate more effectively with reduced concentrations of manganese in the source water. Based upon extensive pilot tests, laboratory analysis and evaluations conducted by Waterworks, corrective strategies were identified. The first strategy was to eliminate the centrate produced by the residuals dewatering operations from the recycled waste streams. WRA prepared design documents to implement this strategy which consisted of centrate pumping facilities and connecting piping to the sanitary sewer. The second strategy was to remove manganese from the gravity thickener decant (which receives filter backwash settled solids and clarifier settled solids) prior to recycle. The selected manganese removal process was chlorine oxidation followed by pressure filters with filtrate recycled to the reservoir.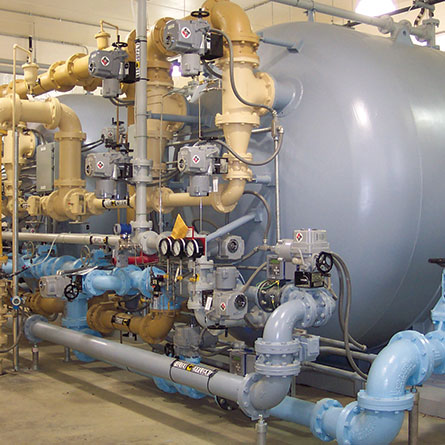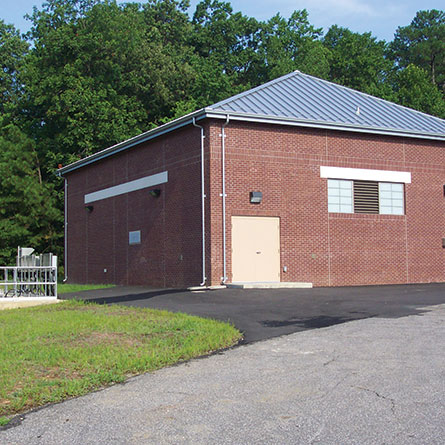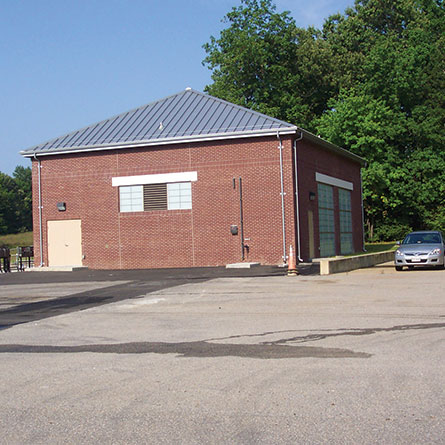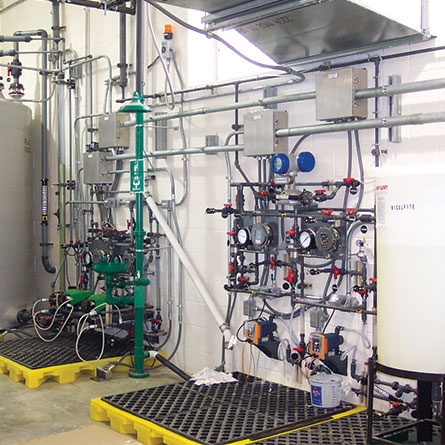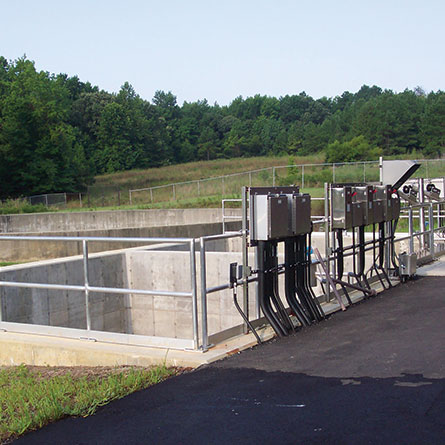 Water Treatment
WRA selected pressure filters based on visits to similar facilities. Humidity control was included to control "sweating" of the pressure filters. Project completion was expedited by pre-purchasing filters. Careful attention was paid to Owner's and Contractor's responsibilities and the project was completed without significant coordination issues.
Instrumentation and Controls
The pressure filter system included a PLC to control the filter operations. In addition, the filter vendor was required to incorporate all other associated process controls within their PLC. This unique concept eliminated the need for another PLC and system integrator.