City of Charlottesville Water Main Replacements. Charlottesville, Virginia.
In 2010, the City of Charlottesville, Virginia instituted a program to design and construct improvements to their water system which would reduce leaks, increase assets and save resources.
WRA developed a Master Plan for the City's 177-mile water system. The project included identifying and prioritizing 45 projects to remediate areas with numerous water main breaks, low pressure, poor water quality and low fire flows. A set of 14 criteria were evaluated. WRA assisted the City in procuring a contractor which would construct the projects as prioritized. The contract documents included bid forms itemizing all components necessary for the installation and repair of the water system. WRA provides administration and inspection services, including providing the contractor with the next project in a timely manner for them to plan and obtain permits to maintain a constant workload for their crews. Since 2011, WRA has administered and inspected over $7.8 million in water system improvements and the installation of 39,000 linear feet of water main.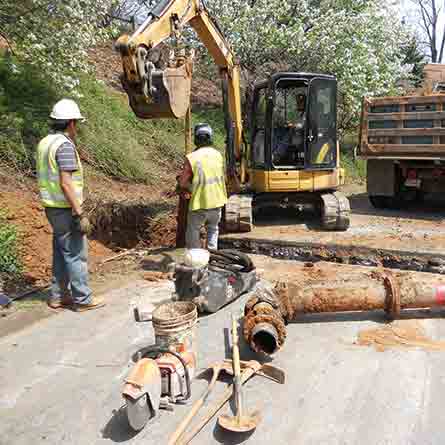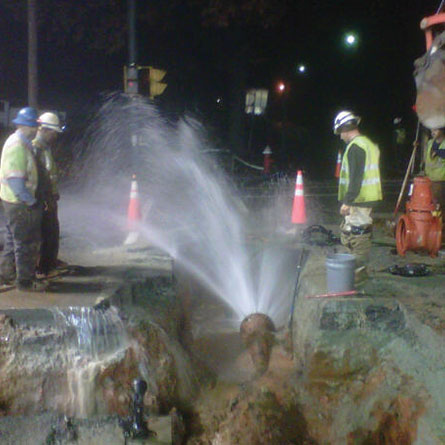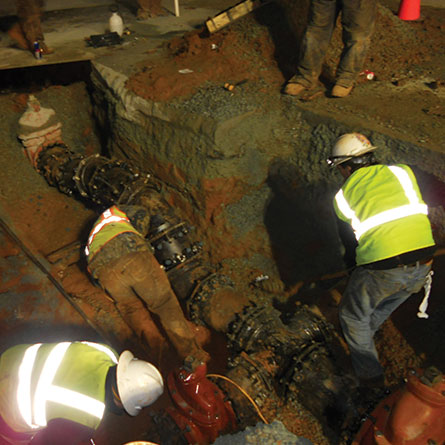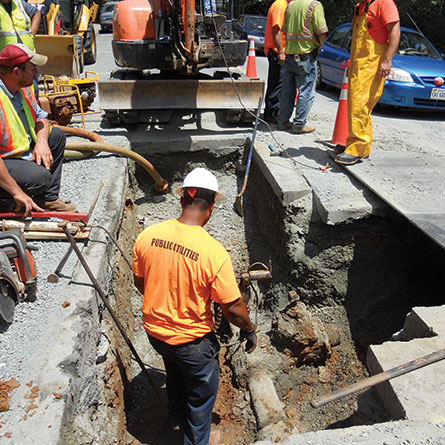 Water Transmission and Distribution
WRA has designed over 15,000 linear feet of water main ranging in size from 4 through 18-inches in diameter. In addition, WRA has worked with the City to update their technical specifications and construction details.
Water/Wastewater Facilities
Continuous, full-time inspection services have been provided to oversee two construction crews operating throughout the City to install the water system improvements. Inspectors verify material installation on a daily basis with the contractor to streamline the payment application process.