CMI - Buildings & Facilities.
We provide project oversight services to state, local, and federal government agencies as well as private sector clients.
Our construction management team works swiftly, expertly handling the layers of complexities inherent in buildings and facilities projects. Serving our clients' fast-paced needs, we ensure integrity in process, communication and quality. Our leading edge comes from consistently providing the best in construction management and inspection services for building facility renovation, rehabilitation and expansion. In addition, we provide specialty services such as construction CPM scheduling and claims analysis, and comprehensive inspection capabilities including IBC special inspections. We deliver an enhanced client experience, listening and responding at every turn in order to successfully complete each construction project or program.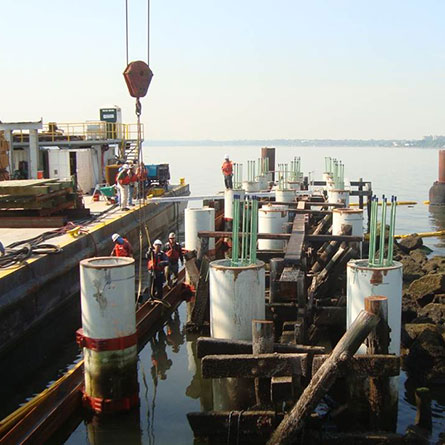 Our Work in
CMI - Buildings & Facilities