Tinker Creek Greenway Bridge and Connector Trail. Roanoke, Virginia.
ACEC Engineering Excellence Honor Award. WRA worked with the City of Roanoke to provide a vital connection between the Tinker Creek Greenway with the Roanoke River Greenway.
The 1.2-mile Tinker Creek Greenway Bridge and Connector Trail project linking the two greenways was completed on an accelerated schedule and touted as a poster project for utilizing American Recovery and Reinvestment Act funding. The first obstacle includes a 117-foot vertical drop to a riverside bluff using serpentine, terraced retaining walls and a trail alignment threaded between an earthen lagoon dam and the Roanoke River. Next, the trail soars above the Roanoke River with an innovative 660-foot Z shaped, multiple span prefabricated steel truss bridge, then dives down to tuck underneath the existing Norfolk Southern Railroad bridge crossing of Tinker Creek, completing the trail connection and opening to the public in April 2012. This successful outcome was the result of close coordination between the environmental permitting, bridge and trail design, and hydrologic/hydraulic design staff at WRA.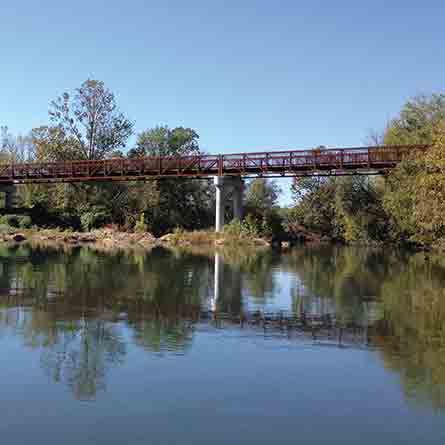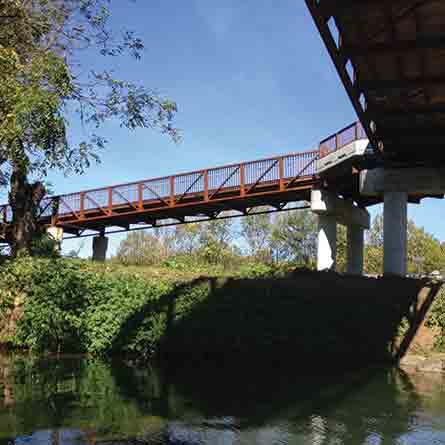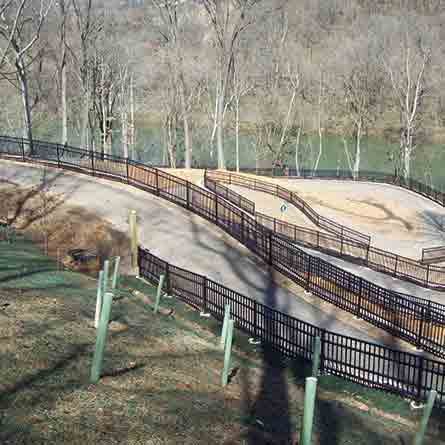 Highways/Roadways
Coordinated the trail alignment design and detailing through challenging terrain with multiple disciplines to achieve the project goals within the technical, scheduling, funding, permitting, and multi-agency review constraints. WRA delivered the project on time and on budget with minimal construction changes.
Bridges
WRA developed an innovative and economic bridge solution to cross the Roanoke River with a minimal environmental footprint. Structure uses a mix of custom and prefabricated steel spans on concrete substructures incorporating micropiles which reduced the need for large foundations.
Environmental
Obtained a Record of Decision for the NEPA Environmental Document on a very aggressive schedule of 12 months for the project located in an environmental sensitive area along the Roanoke River, which included restrictions related to the endangered Roanoke Log Perch.