SR 0019 Section A13 - Wexford Flats Safety Improvement Project. McCandless and Pine Townships, Allegheny County, Pennsylvania.
For PennDOT and the 28,000 vehicles that travel the SR 19 Wexford flats corridor every day, the need for less congestion, better traffic flow, and most importantly safety, was paramount for improving one of the region's most notorious areas for congestion and crashes.
WRA's design transformed this 2.33-mile stretch of a four-lane artery into a safer, more easily traversable corridor that supports area drivers, local businesses, and future economic growth and pedestrian accommodations provide safe and accessible passage by foot. The original idea proposed for the corridor - a barrier-divided four-lane roadway with restricted turns only at lights - caused a public outcry that this configuration would negatively impact businesses, residents, commuters, and the local economy. WRA led the design and proposed to widen the roadway from 42' to 63' with a 14' center turn lane and four 11' lanes. One of the most significant aspects of this project was the extensive community outreach program with input from the municipalities, property owners, and four public meetings was used to develop plans for the project.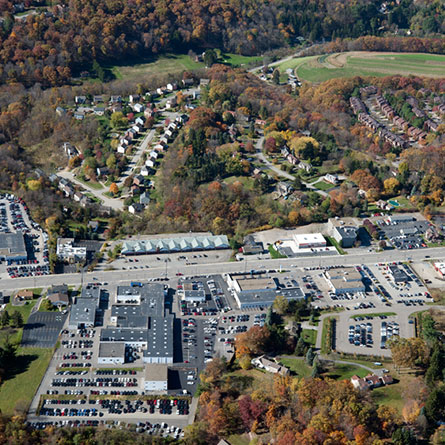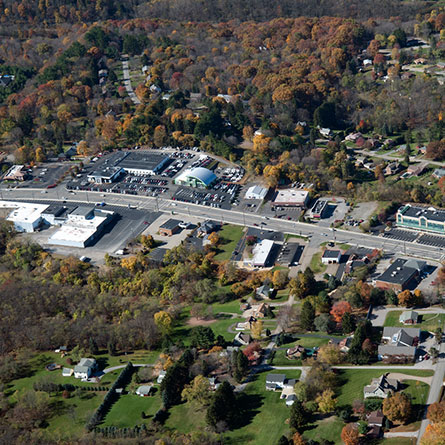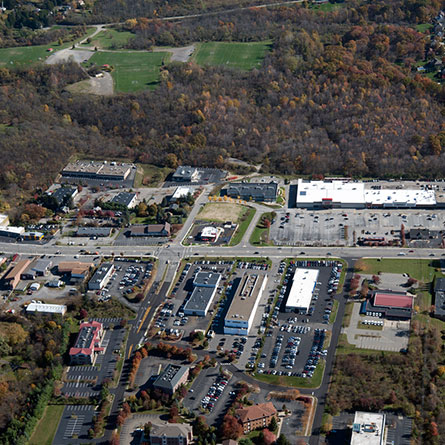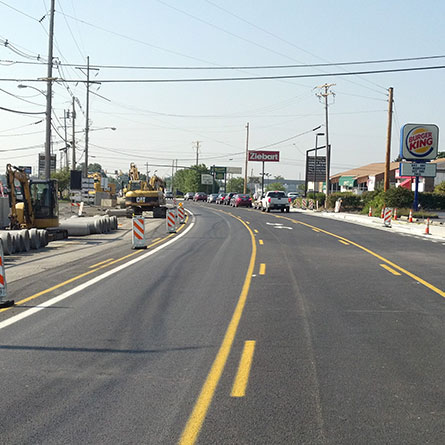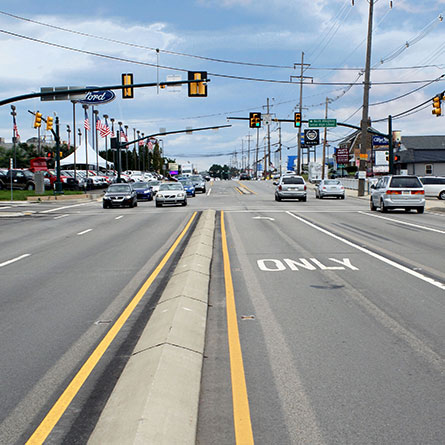 Highways/Roadways
The roadway design included the widening and the addition of sidewalks. Other design features included the design if a drainage system that retained and controlled release into the local streams. Utility coordination involved 11 companies/authorities with impacted underground and/or overhead facilities.
Traffic
A center turn lane with one lane in each direction was provided during construction that was very effective and actually improved the traffic flow through the corridor during construction. State of the art adaptive signal technology was installed through the corridor.
Bridges
The project included a 320' soldier beam and concrete lagging retaining wall to support an existing roadway. The wall also included an architectural finish to provide an aesthetic finish.