Pohick Sewer Trunk Main Evaluation. Fairfax, Virginia.
In 2002, WRA assisted the Fairfax County DPW in planning the expansion of the Pohick Trunk Sewer. The project included a hydraulic analysis of the new pipeline system.
The Pohick Trunk Sewer conveys flows from central Fairfax County to the Noman Cole Water Pollution Control Plant on the Potomac River. The original master plan included a new pipeline to be built in close proximity to the Pohick Truck Sewer to convey flows from increased development in the service area. WRA developed a hydraulic model to confirm flow rates and capacity in the existing pipeline and in the new pipeline and with both sewers flowing simultaneously. As part of engineering planning and construction, WRA determined the optimum safe distance that the new pipeline could be constructed to the existing pipeline without structural failure of the new pipeline. This planning effort allowed for safe construction of the new pipeline in the existing easement while keeping the existing pipeline in service and allowed use of common manhole structures.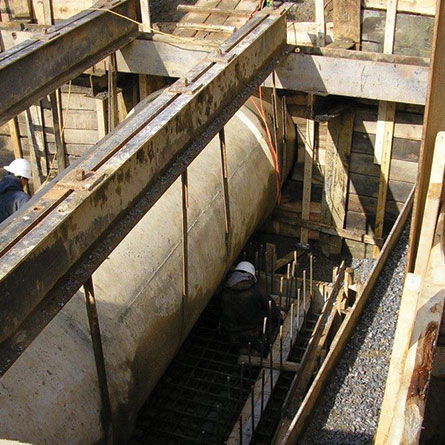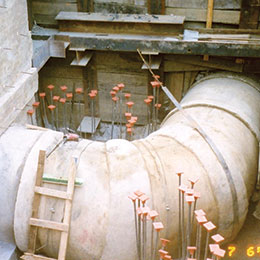 Geotechnical
The WRA geotechnical group conducted an analysis of the stability of the existing pipeline during construction of the new pipeline and determined the minimum safe distance and construction controls for excavation for the new pipeline.
Master Planning and Modeling
A hydraulic model for the existing and new Pohick Trunk Sewer was developed and engineering planning was conducted for control of flows in the pipeline allowing for complete dewatering of one pipeline for maintenance while keeping the second pipeline in service.