MD 32 – From MD 108 to Linden Church Road. Howard County, Maryland.
WRA was the designer for this $33M design-build project consisting of dualization of three miles of MD 32 from an existing 2-lane roadway to a 4-lane divided roadway.
With selection based upon the lowest Adjusted Price proposal, a combination of price and schedule, WRA as part of the design-build team met and surpassed the design and construction milestones of this aggressive project.   The project required close coordination with MDOT SHA, Howard County DPW, BGE and Verizon, permitting/approval authorities, property owners, and project stakeholders. The project goals included: completing construction as soon as possible, minimizing impacts to environmental resources, design excellence, and maintaining mobility by minimizing delays during construction, specifically any detours.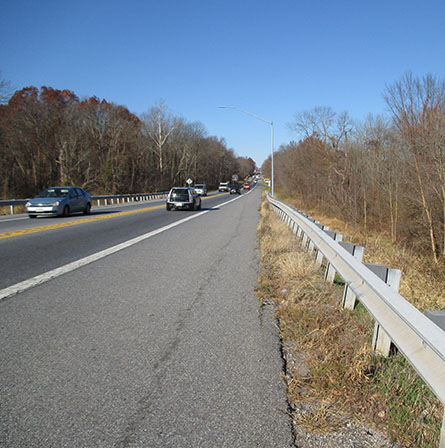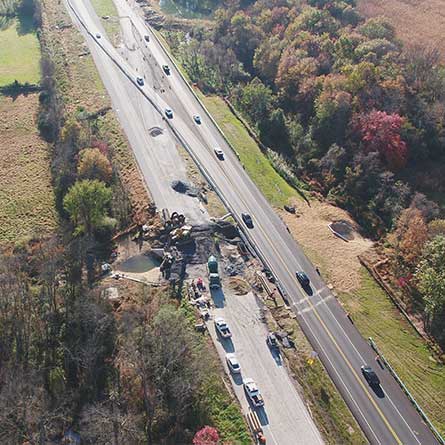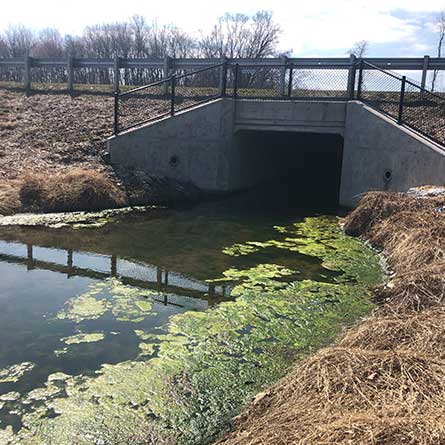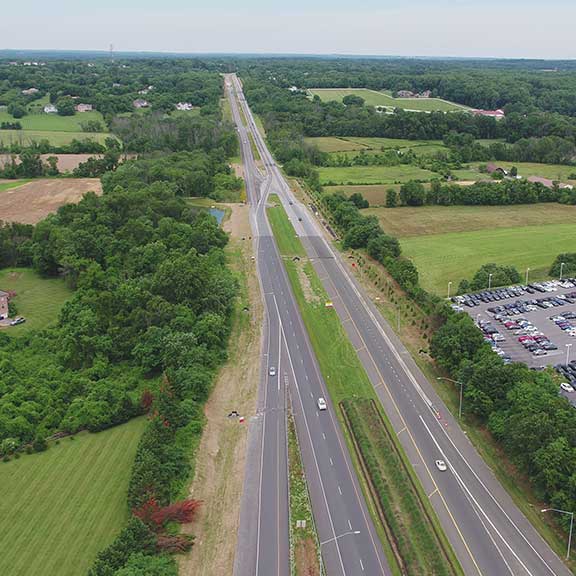 Highways/Roadways
The project was divided into two zones to allow for advancing rough grading packages prior to receiving final roadway approval. By minimizing reconstruction of the existing roadway, WRA was able to reduce originally permitted impacts to wetlands, WUS and forest.
Geotechnical
Geotechnical services included evaluation/design of new/rehabilitated pavement including evaluation/design of roadway embankments/cuts including potential rock, groundwater control, structure foundations, and the assessment/analysis of soil conditions and established groundwater elevations for SWM BMPs and pond slope stability.


Water Resources
The design included replacement or extension of multiple culverts under MD 32 with minimal impact to the environmentally sensitive Patuxent River Basin. SWM BMP design included bioswales, grass swales, submerged gravel wetlands and dry ponds. A multi-phase E&SC plan was developed.
Environmental
To proactively address permitting, regular meetings were held with MDOT SHA, MDE, and USACE to review designs and permit conditions, including pre-permitting, stream/wetland interagency field reviews, coordination meetings, and bi-weekly ESC meetings.


Traffic
Through a public outreach program, on-going communication with Howard County public officials and performing traffic-critical activities during non-peak travel hours, impacts were minimized to the traveling public during construction while providing greater awareness of the construction schedule.