MD 22 and I-95 Interchange. Aberdeen, Maryland.
The MD 22 /I-95 Interchange serves as an example of a state-of-the-art, major transportation project designed to provide enhanced service and capacity to motorists and the local community.
The project involved dualization of an undivided section of MD 22; removal of the existing bridge over I-95; and construction of a new three-span, continuous steel girder bridge with a jointless concrete composite deck supported by steel H-piles; the construction of a partial cloverleaf interchange (provided loop ramps two quadrants); and the construction of collector distributor lanes along I-95. The project required a seven stage MOT plan to minimize inconvenience and maximize safety to motorists; introduction of traffic signals to reduce collisions and help manage traffic more effectively; installation of a service road to reduce interchange conflicts along I-95, as well as improvements to the main access road to a nearby college.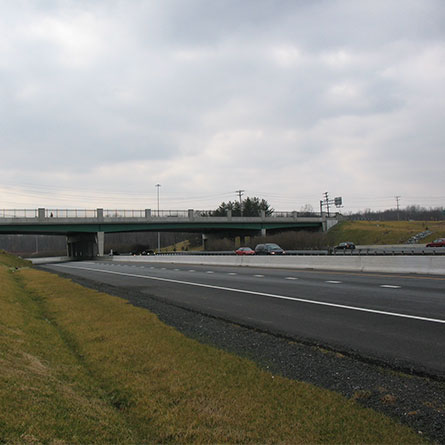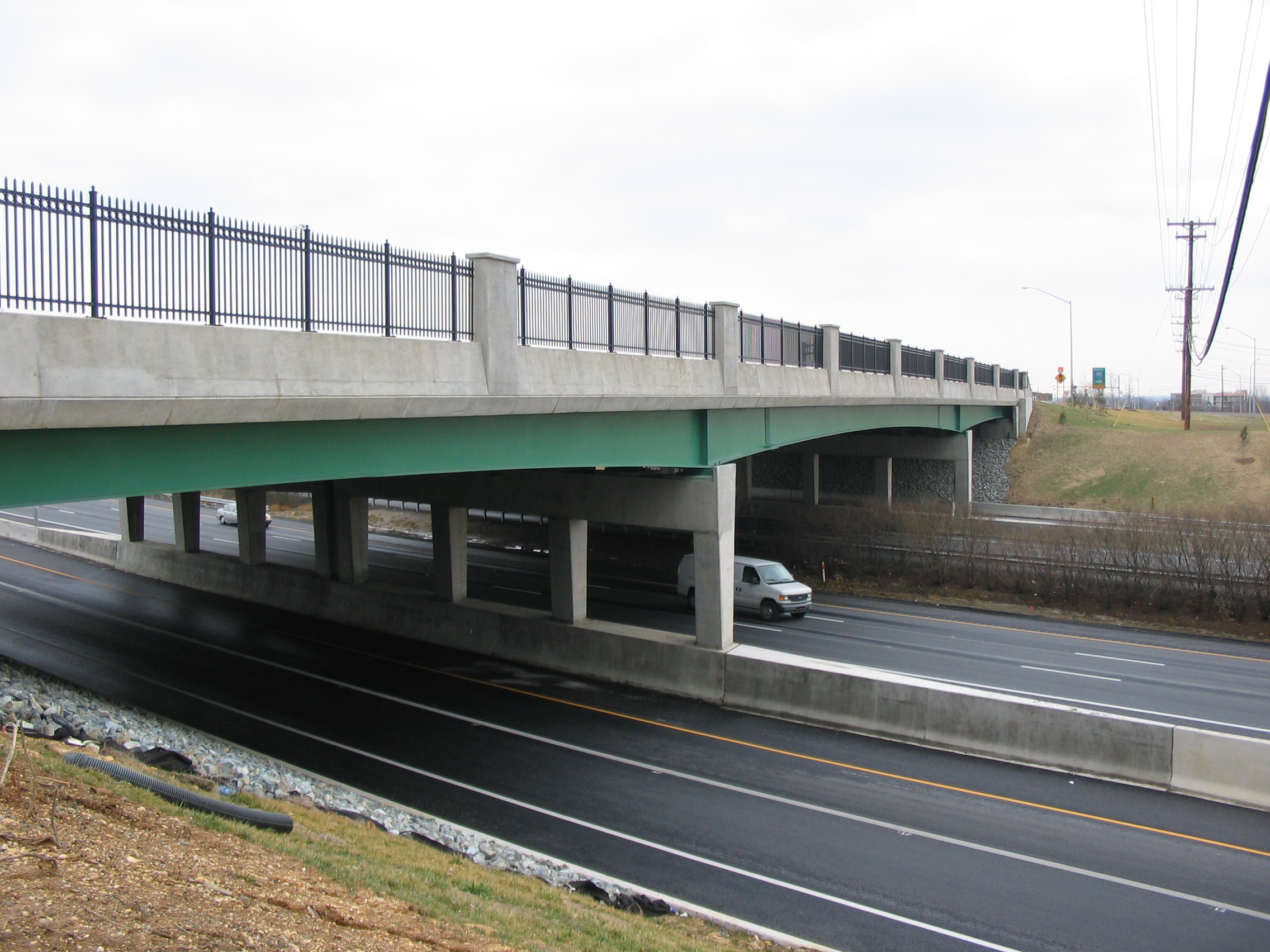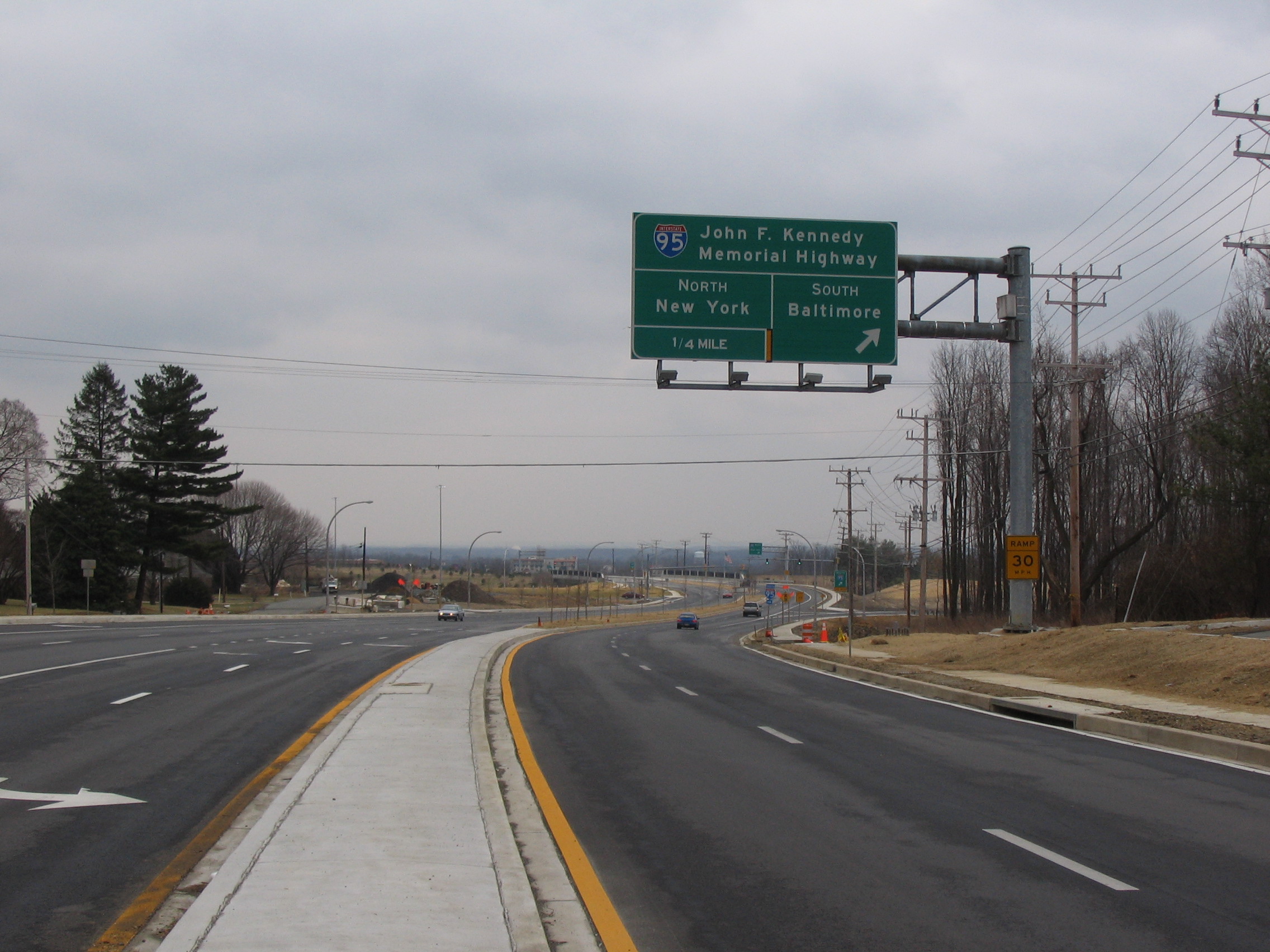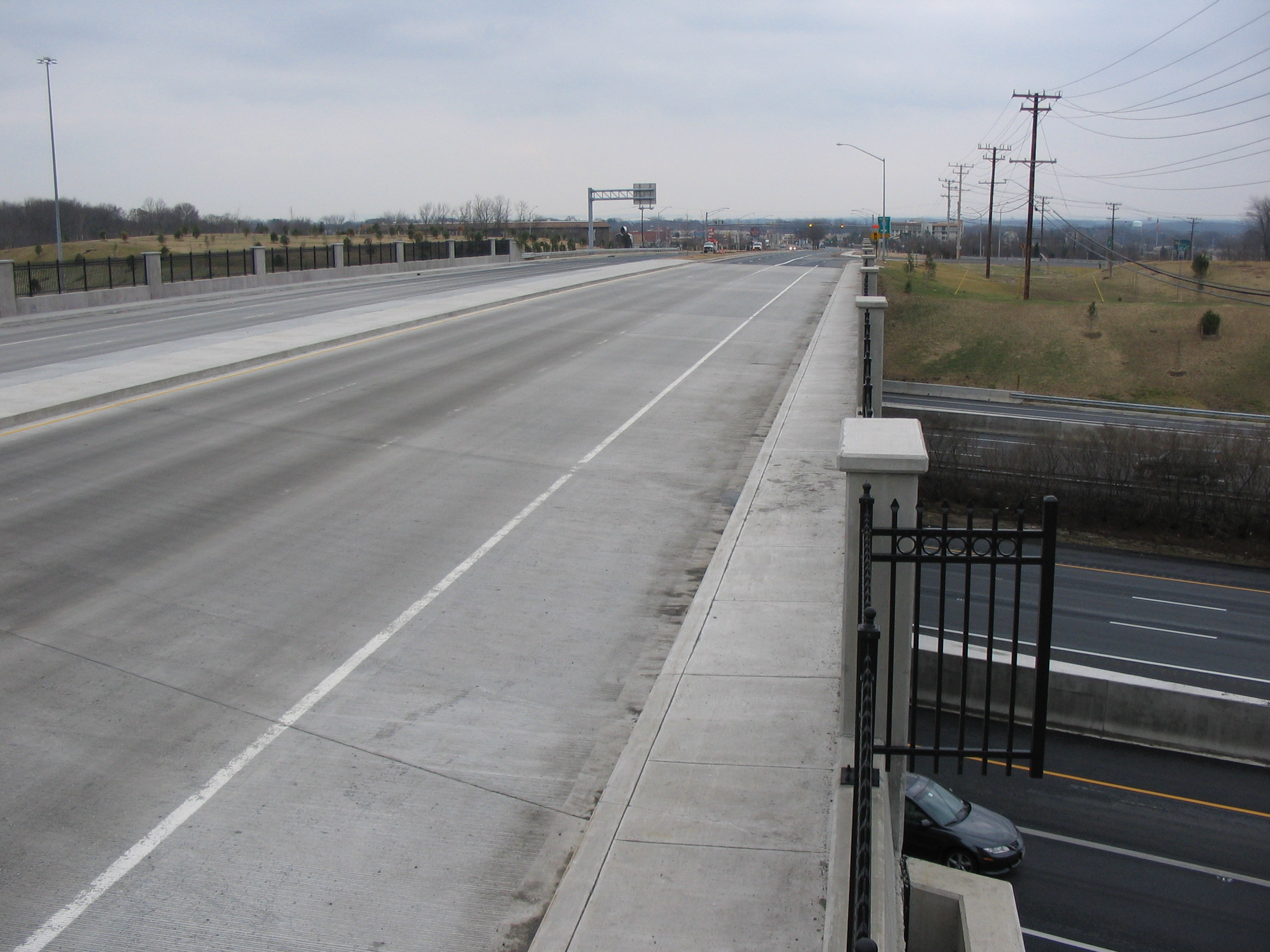 Traffic
Traffic engineering design tasks included multi-phased maintenance of traffic plans; interchange guide signing, pavement markings; traffic signals; and interchange lighting (low level and high mast).
Landscape Architecture
Context-sensitive design of bridge and highway landscaping integrated the interchange better into its surroundings, which include the Ripken Stadium complex, the Aberdeen community, the Northeastern Maryland University Center (HEAT Center) and the I-95 corridor.
Highways/Roadways
WRA provided roadway design for 1.5 miles of I-95 resurfacing, 1.2 miles of I-95 widening for CD roadways, 0.80 miles of MD 22 reconstruction, and construction of four new quadrant ramps and two loop ramps.
Water Resources
WRA designed drainage consisting of extending 10 culverts of sizes from 24" to 72", extension of 8'x6' concrete box culvert, and installation of stormwater management facilities.
Traffic Studies
The development of a traffic impact study considering effect of the HEAT Center build-out and full-capacity operations at the Ripken Complex, and an Interstate Modification Report (IMR) required to obtain FHWA approval for modifications to the I-95 access ramps.
Bridges
WRA designed a new three-span parabolic haunched steel girder bridge supported by a steel H-pile foundation placed on rock. Incorporated a deck-over abutment design detail to eliminate joints and enhance structural service life. WRA also designed two conventional and one MSE retaining walls.