I-64 Widening Exit 200 to 205. Henrico and New Kent Counties, Virginia.
WRA was the lead designer for this $46M design-build project consisting of roadway widening 4.5 miles of I-64.
WRA led development of the final engineering documents for this roadway widening project. The project included widening two existing bridges over the Chickahominy River that blend with the original 1960s structure. Structured work packages were developed to accelerate the start of construction activities, and innovative design approaches were used in addressing box culverts that minimized wetland impacts. Services included highway design, hydrologic and hydraulic design, stormwater management (SWM) design, erosion and sediment control design, geotechnical engineering, pavement evaluation and design, noise analysis and noise barrier design, maintenance of traffic, signing, lighting, pavement markings, bridge design, retaining wall design. Additional services included utility relocation/coordination, public involvement, permitting and coordination with project stakeholders.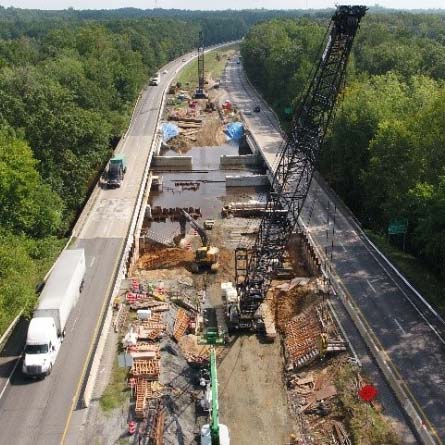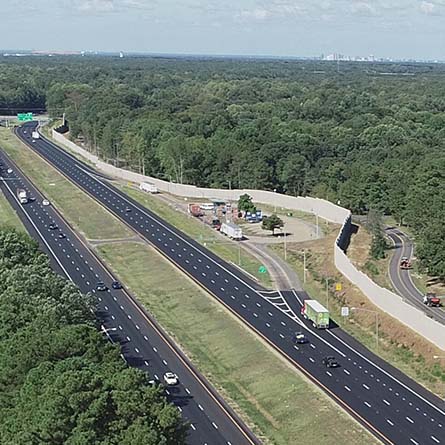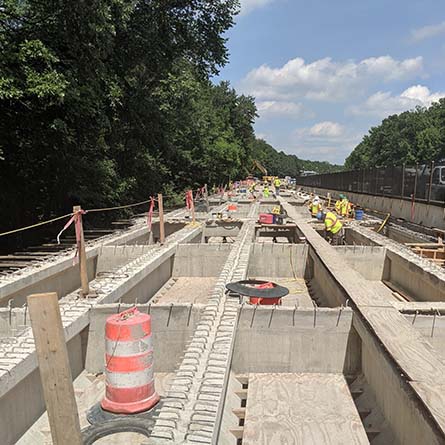 Bridge
Design services included widening two existing bridges over the Chickahominy River. Each existing bridge consists of four simple span AASHTO Girders with three intermediate piers for a total length of 280 ft. The widened portion of the bridge structure modified the crown point of the existing roadway, which required coordination with roadway design and special detailing on the bridge structure.
Maintenance of Traffic
I-64 is one of the most heavily traveled corridors on the East Coast. WRA developed MOT plans that met the requirements for working within restrictive work zones with significant penalties. Work requiring lane closures on the heavily traveled I-64 was limited to nights and coordinated carefully with the regional traffic operations center and emergency responders. Outside shoulders required pavement strengthening for temporary traffic shift.
Public Involvement
An advertising and marketing plan was utilized in collaboration with the VDOT communications staff. Efforts included project boards depicting plans, design and other visual aids, public meetings during the project, and radio and interactive media coverage. Communication was ongoing throughout construction with property owners adjacent to DMV weigh stations and the noise barrier.