Howard County South Branch Park. Sykesville, Maryland.
Across the river from this historic town, a former industrial site is transformed into a new community park.
Working within the historic context, WRA provided master planning, site civil engineering and historic preservation design services to combine an abandoned warehouse site with community visions for a new park. Connected to Sykesville's former railroad history and the area's agricultural traditions, the existing buildings were integrated into the design. These include the 1870's stone house of town founder James Sykes; the wooden scale-house for weighing produce, and the 1917-era masonry warehouse, which once served as a cannery. WRA designed a new playground, picnic shelter, and visitor parking for the first phase of the site's rejuvenation. Future phases will include a new skate park, a tubing/canoe launch and take-out pier and fishing pier on the adjacent Patapsco River, and the repair, restoration, and rehabilitation of a warehouse into a multi-function space for rentals, movie nights, dances, concerts, and town festivals.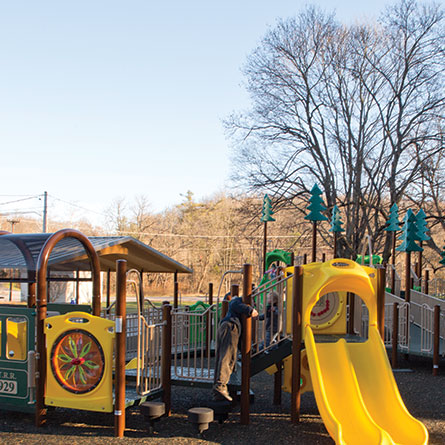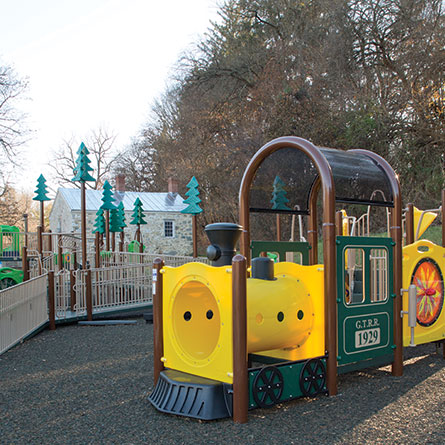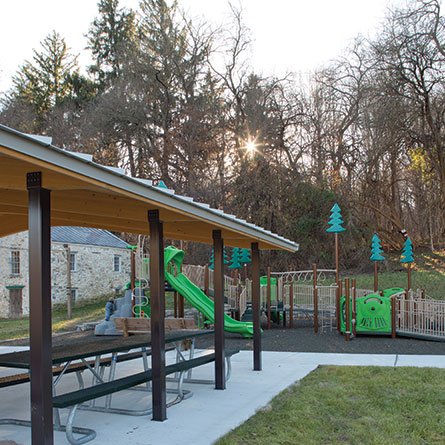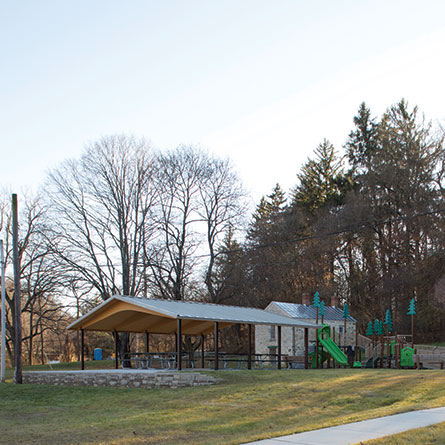 Civil/Land Development
Site grading, demolition, layout of the playground, retaining wall, and shelter, and erosion and sediment control was included in the project. WRA also prepared and secured approval of an environmental concept plan (ECP) from Howard County for the project.
Environmental
A forest stand delineation was performed. WRA also expedited and secured an MDE Waterway Construction permit for work in a floodplain.
Architecture
The apple butter warehouse was evaluated and a design charrette was conducted with stakeholders and the public to discuss potential reuses of the building.
Structural
A site retaining wall was designed to accommodate a new playground and associated surfacing.
Historic Preservation
WRA completed historic research on the 1917-era Apple Butter Warehouse to prepare unique renovation options to discuss strategies in a public forum on achieving the community's vision for the warehouse within the larger park.