City of Norfolk Moores Bridges Water Treatment Plant Upgrade. Norfolk, Virginia.
WRA conducted a comprehensive multidiscipline condition assessment of the Moores Bridges WTP and subsequently designed a series of improvements based upon priorities determined jointly with the Utilities staff.
The resulting improvement program generally included performing a preliminary design analysis to determine the most feasible solution for the identified issues, and preparing a series of design contracts to resolve the most critical issues. The design contracts included Low Lift Pump Upgrades (correcting pump cavitation that was causing premature pump failure); High Service Trim Pump Station Upgrades (relocating VFDs to improve cooling efficiency, ventilation and A/C upgrades for the pump room); Basins and Filters Upgrades (replacement of rapid mixer, flocculators, baffle walls, sludge collectors and piping; an emergency basin drainage system; concrete repairs and waterproofing coating on all basin surfaces; and replacement of support gravel with porous media support caps on all filters).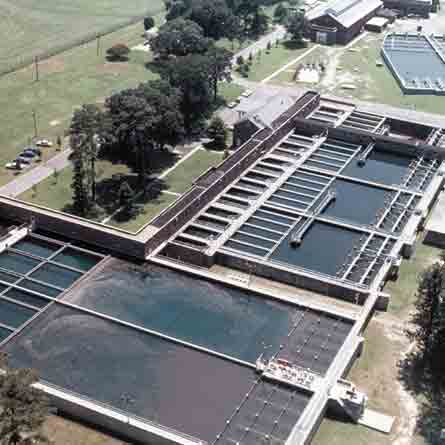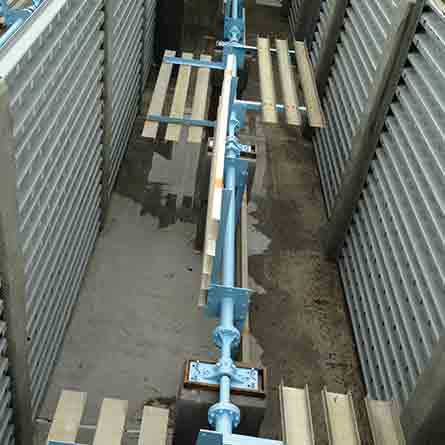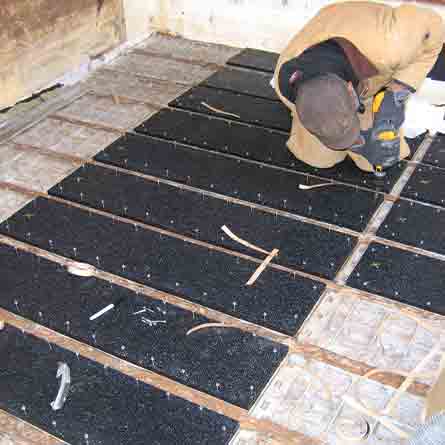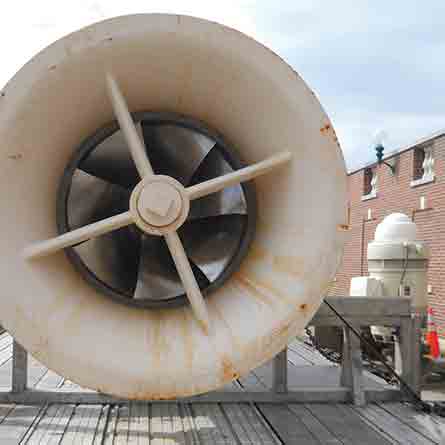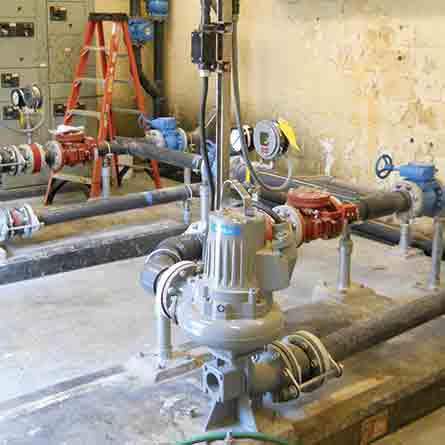 Water Treatment
The ongoing cavitation issue the Plant was experiencing with their 300 HP low lift pumps required significant hydraulic analysis to determine the potential causes. Pump replacement and piping revisions to eliminate a previously unknown siphoning situation helped to resolve the issue. WRA worked with the City to schedule the various construction contracts so as to minimize disruption of the WTP operations. Partial plant outage constraints were therefore incorporated into the bid documents.
Mechanical
Significant energy was being wasted to cool a large room to maintain an acceptable operating temperature for VFD motor controls. WRA designed adjustments that included a more effective ductwork system to provide direct cooling to the VFDs.
Structural
A petrographic analysis and strength tests were conducted to determine the cause of significant concrete deterioration within the basins walls. It was determined that ASR (alkali-silica reaction) was the likely cause and appropriate repairs were made, including a coating system.