Bradley Boulevard (MD 191) Bikeway Project. Montgomery County, Maryland.
Located in Bethesda, MD, the Bradley Boulevard Bikeway Project will promote bicycling and walking, encourage multi-modal transportation usage, and improve access to transit stops and Metrorail stations.
The one mile long Bradley Boulevard (MD 191) Bikeway Project consists of an 8-foot shared use path on the north side of Bradley Boulevard, a sidewalk on the south side, and bike lanes between Wilson Lane (MD 188) and Glenbrook Road. During Phase I Planning, WRA developed and evaluated six alternates based on the Master Plans, the project's purpose and need, the traffic study, safety, and the environmental assessment. WRA is currently taking the project to 35% level of engineering plans along with the development of cost estimates, detailed impacts, tree save plans, Mandatory Referral, and detailed project scope and schedule for final design. Due to the sensitivity of the adjacent neighborhood the project has and will continue to include an extensive public process, supported by WRA.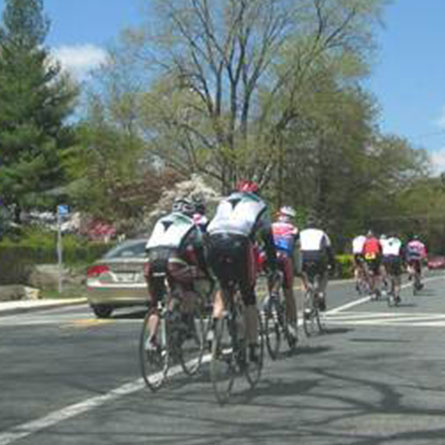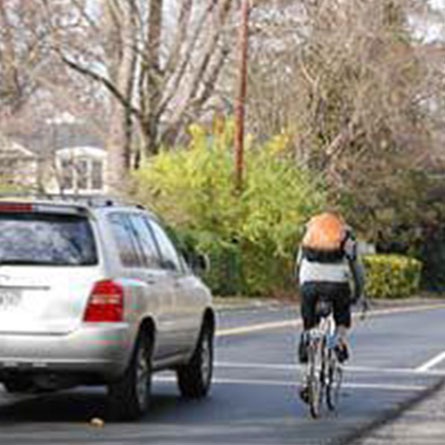 Pedestrian/Bicycle
WRA was responsible for alignment studies and concepts to provide an off-road shared use path and sidewalks along the entire project length. This included evaluating transitions to existing sidewalks/paths at the project limits, and addressing pedestrian crossings and bus stop access.
Geotechnical
A subsurface investigation was supervised by WRA to determine the on-site soil conditions and to provide geotechnical recommendations for the Bradley Boulevard project. A geotechnical report was produced including pavement recommendations and stormwater management considerations.
Highways/Roadways
WRA designed roadway shoulder widening/reconstruction, left turn lanes at the intersection of Bradley Boulevard and Wilson Lane, and geometric improvements; determined preliminary right-of-way impacts; and developed driveway tie-ins and pavement markings. WRA also coordinated with PEPCO to minimize utility pole impacts.
Traffic
WRA performed traffic analyses and developed a traffic report to determine the level of service on Bradley Boulevard and assist in developing geometric improvements for the corridor and intersections. WRA developed preliminary maintenance of traffic plans and a sequence of construction.
Water Resources
Bradley Boulevard has no open or closed storm drain systems within the Study Area. Standing water creates a safety hazard for motorists and bicyclists and deteriorates the roadway and shoulders. WRA provided conceptual stormwater management and drainage improvement designs.
Environmental
WRA conducted an environmental analysis to assess project impacts, and assisted MCDOT at meetings with M-NCPPC, the county arborist, and the public regarding concerns over the impacts to existing trees. WRA then prepared a tree save plan to minimize these impacts.