Airport Road/Churchman's Road Intersection Improvements. New Castle, Delaware.
DelDOT's Highway Safety Improvement Program identified improvements were necessary for safety and capacity at this high-accident intersection. This project received DelDOT's Outstanding Highway Project for 2006 Award.
The Airport Road/Churchman's Road Intersection Improvements in New Castle County, DE involved the widening of Airport Road and Churchman's Road and modification of roadside features (geometry, guardrail, roadside grading, etc.) to improve traffic operations and safety conditions. The project included the installation of raised medians in areas of major intersections and channelization of roadside access points to improve both safety and traffic operation conditions. Visual enhancements were included in this project through the use of stamped concrete in medians and channelizing islands and dedicated landscape areas. Other features included in this project were on-site wetland mitigation, retaining wall construction to minimize property impacts, and minor pavement rehabilitation and resurfacing to correct pavement deficiencies and improve rideability. The project included coordination with the New Castle County Airport due to its close proximity.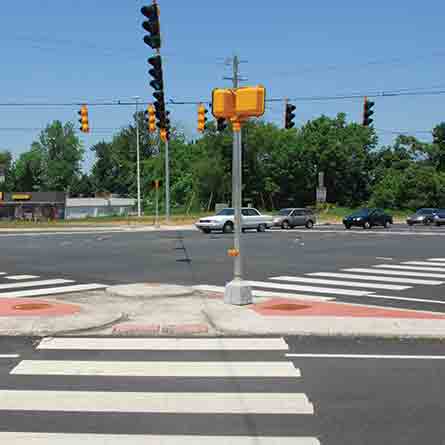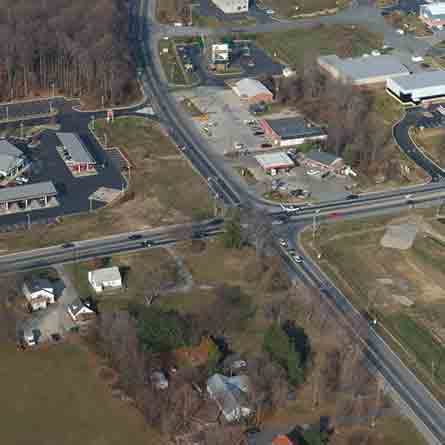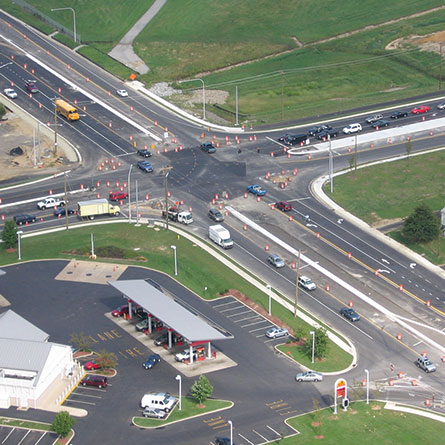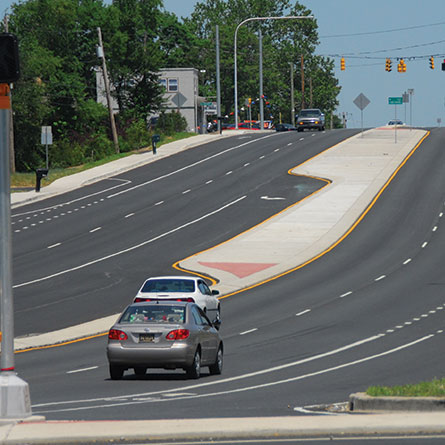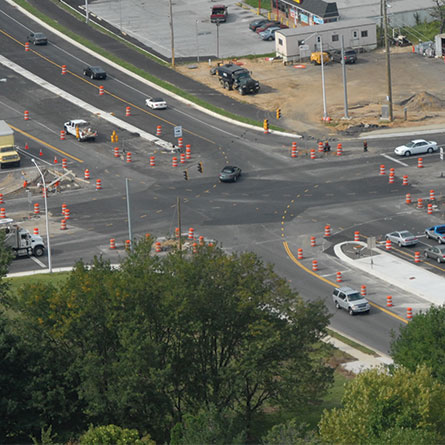 Highways/Roadways
The roadway alignment provided the geometry that included double left-turn lanes, double through lanes and single right-turn lanes on three approaches to the intersection as well as widening Airport Road to 4 lanes for an additional 0.5 miles.
Traffic
The project included signing, pavement markings, crosswalks, and signal improvements. The improvements were designed to be built in phases to minimize disruptions to roadside properties and the traveling public. No detours were proposed as part of this project.
Bicycle/Pedestrian
Pedestrian safety and mobility was improved by the addition of sidewalk and a hiker/biker path and inclusion of pedestrian signals and crosswalks at the Airport Road/Churchman's Road Intersection. Bicyclists were accommodated both on shared-use shoulders and on the hiker/biker path.
Water Resources
The project included two stormwater management facilities to manage quality and quantity requirements; an extended detention wet pond along Airport Road and an extended detention wet pond along Churchman's Road that was blended into an adjacent wetland mitigation site.