Facility Certification Reports.
As a nationally recognized expert in the planning, design and repair of dry docks, WRA is one of a select number of firms qualified to perform material condition inspections and to prepare Facility Certification Reports in accordance with U.S. Navy MIL-STD 1625D(SH).
WRA's 40 year record of experience with certifications, inspections and evaluations of dry docks and other commercial dock assets is leveraged by our in-house multidiscipline team with extensive marine engineering experience. This combination provides a trusted and proven resource delivering a complete range of comprehensive inspection and certification services needed to keep any critical marine infrastructure fully functional.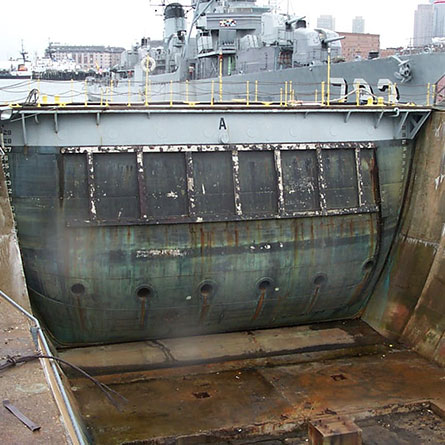 Our Work in
Facility Certification Reports