Winchester Readiness Center. Winchester, VA.
The 116th Brigade Combat Team of the Virginia Army National Guard calls the Winchester Readiness Center home, training in a facility designed to support military readiness for the Commonwealth of Virginia and the United States.
The 3rd Battalion, 116th Infantry Regiment, 116th Brigade Combat Team, in existence since the Revolutionary War, has served to fight and protect our country throughout American history. To support their mission, the Winchester Readiness Center campus was designed to include an armory building and field maintenance shop. The facility is integral to the Virginia National Guard's mission of preparedness, vigilance and responsiveness in service of the United States and the Commonwealth of Virginia. At 51,000 SF, the new armory replaces and triples the size of the original 1940 structure. A large assembly space, three classrooms, full kitchen, recruiting office, and offices make up this facility. The 13,300 SF field maintenance shop is utilized for the repair and upkeep of military vehicles.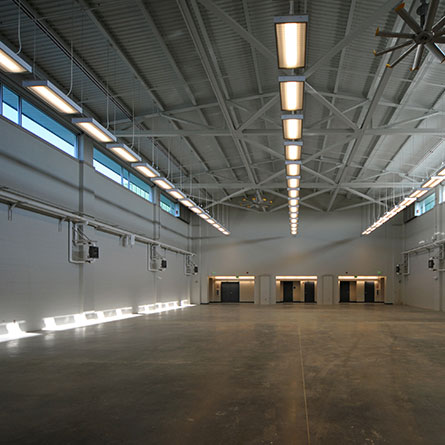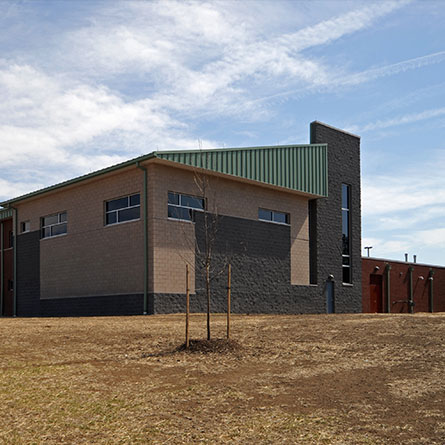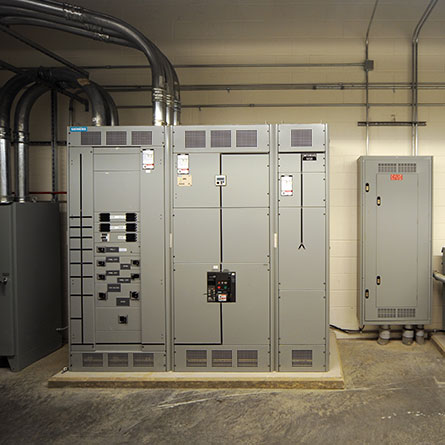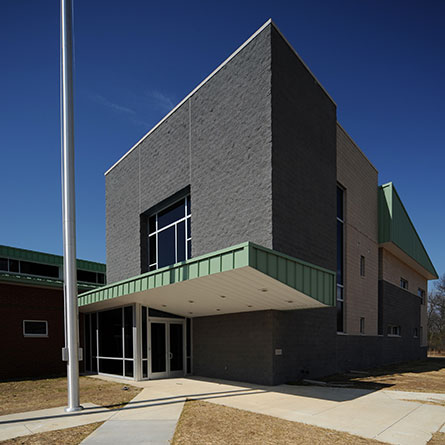 Civil/Land Development
Site improvements included grading, parking lots and roads, storm water management, utilities, landscaping, and erosion and sediment control on a site that posed significant challenges to implementing storm water management while meeting mission and force protection requirements.
Architecture
The design harkens to and reinterprets the region's vernacular architecture. Exterior walls of masonry use horizontal bands of textures and blocks of colors and the roofs are standing seam gables.
Structural
Framed with fabricated steel trusses, joists, and roll shapes, a unique architectural shape was created. The lateral system includes vertical steel bracing and CMU shear walls.
Mechanical
A ground source heat pump system was designed to provide cooling and heating for the building. Ventilation air was provided by a dedicated outdoor air unit with a total energy recovery wheel. Plumbing systems used waterless urinals and low flow fixtures.