Violetville School. Baltimore City Public School System Maryland.
WRA infused new life into southwest Baltimore City with the renovation and addition to this 1929 school building.
After conducting a feasibility study and site analysis, WRA concluded that the original building could be restored along with a major addition to accommodate the increasing student population. Working with the community, some of which have four generations that have attended this institution, WRA renovated the 20,000 SF historic building and designed the addition. The 60,000 SF addition complements the architecture of the original school and includes a gymnasium/auditorium, classrooms, art studio, music studio, and computer and science labs. The project also includes the site work for parking, tot lot, and playgrounds.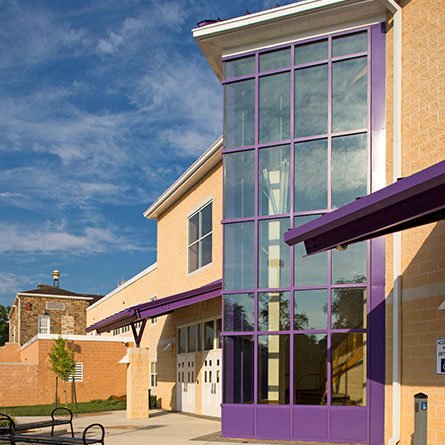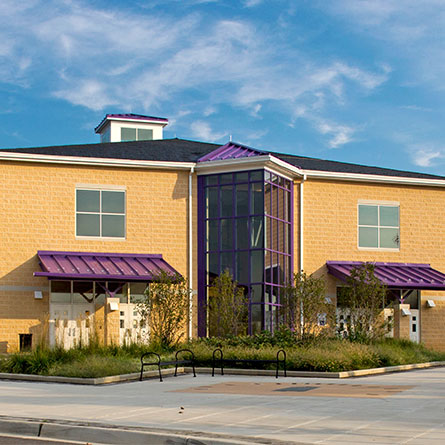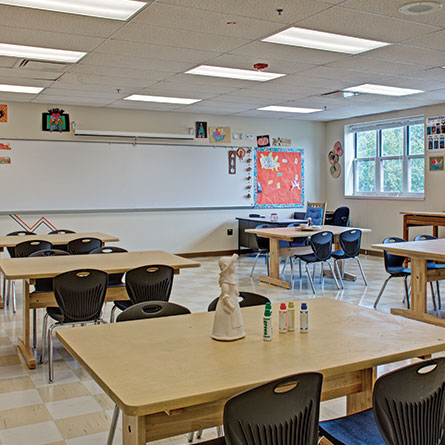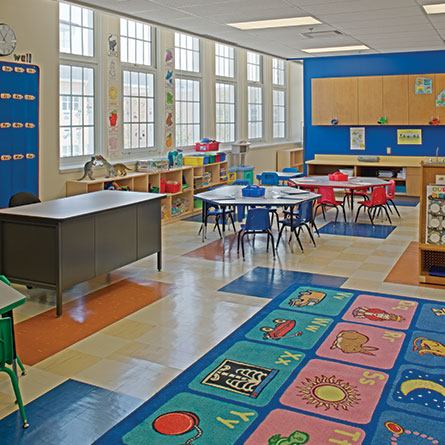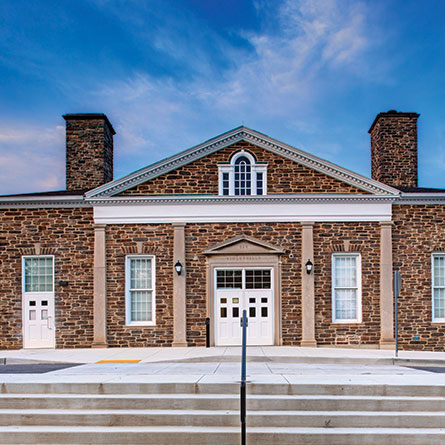 Architecture
The design of the addition complements the 1929 school in massing and by the use of similar modern materials, such as hip roofs with simulated slate shingles, split face concrete masonry, and punch metal thermal windows with cast stone trim. Projected bay windows were clad in colored metal panels with standing seam metal roofing.
Interior Design
The plan of the new T-shaped addition vertically separates the elementary from middle school grades. Circulation was based on the main street concept with each street terminating in a projected bay window with stairs that bring natural day light into the building while allowing visual connection between floors.
Mechanical
Four pipe fan coil system with dedicated outdoor air system provided efficient cooling to classroom and administrative space. Condensing boilers maximized thermal efficiency. Cafeteria HVAC included dedicated make-up air AHUs and kitchen hood exhaust systems.