US 50/ MD 410 Noise Barrier. Landover, Maryland.
WRA was able to design an effective and efficient barrier to benefit the Ardwick Hanson Oaks community who had long sought noise mitigation.
WRA provided both Type I and Type II noise analysis of the community to provide a comprehensive understanding of the noise environment and its history. WRA developed a barrier design that not only benefits the residences closest to the highway, but also residences in the community experiencing lower noise levels. This was accomplished despite site specific utility and topographic challenges and in accordance with all applicable noise abatement criteria. Steep slopes and a roadway overpass resulted in tall walls in some areas and drainage challenges throughout. Utility avoidance was a key issue to meeting schedule demands with several overhead utility lines in the vicinity of an underground utility corridor. After studying several options to span the underground utilities, a grade beam was utilized as the best solution without compromising constructability or requiring significant outages.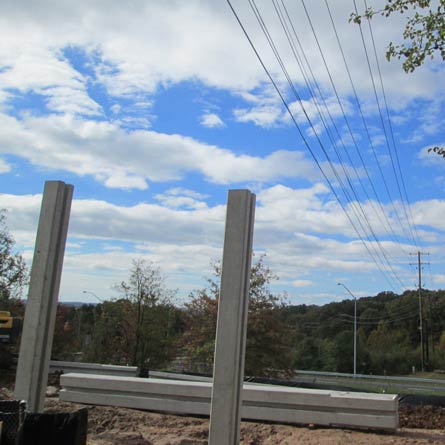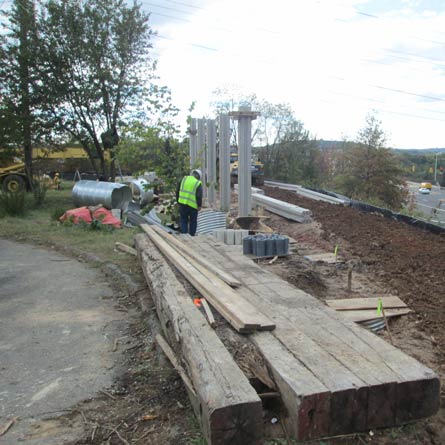 Bridges
Structural design included the design of special concrete posts, retaining panels to support grade differential, and a 55' long grade beam to span a utility corridor and to allow for low overhead clearance construction due to overhead utility lines.