US 11 / US 78 East Transit Alternatives Analysis. Birmingham, Alabama.
The City of Birmingham and RPCGB initiated this land use and transportation analysis to develop transit and Complete Streets investments leading to a more prosperous and livable community.
The City of Birmingham, and the US 11/US 78 East corridor in particular, are challenged to meet mobility, housing, and economic development needs due to continued loss of population, disinvestment, and low-density land use patterns. This study is evaluating transit and land use alternatives in East Birmingham including transit access to the Birmingham airport. WRA has completed an Existing Conditions Report to define the project's purpose and need. Alternatives are being evaluated to identify land use, Complete Streets, and transit investments that, in concert with on-going community reinvestment, can lead to a stable and perhaps growing corridor. Our final product will be a regional implementation plan that clearly identifies study recommendations, responsible parties, and potential funding sources.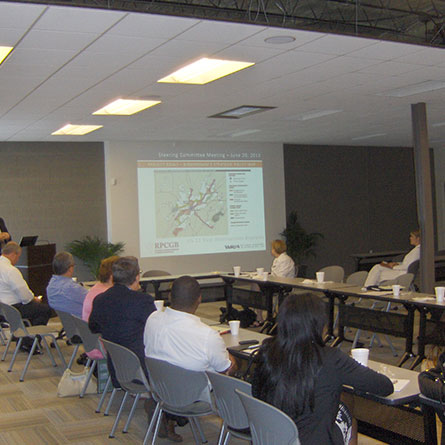 Planning & Land Use
The Existing Conditions Report dated February 2014 identified corridor problems and emerging opportunities and documented the corridor's changing demographics, employment, and land uses. Land use recommendations will be made in concert with transit, pedestrian and Complete Streets investments.
Transit
The transit analysis includes on-board surveys, evaluation of existing local bus services, planning for alternative BRT routes and assessment of the BJCTA maintenance facility requirements. Eight railroad crossings are also being studied following FRA railroad quiet zone rules.
Traffic
Complete Streets alternatives in support of the land use and transit investments are being studied through the application of a corridor based Synchro model.