Systems Integration (Buildings 12 & 15). Laurel, Maryland.
Systems Integration is a new two-building R&D complex. Anechoic chambers, custom fabrication bay, and electronic and chem-bio labs are housed within this facility to support research and construct prototypes for the advancement of cutting-edge technology.
Complex scientific research and one-of-a-kind prototypes are designed within Systems Integration (Buildings 12 and 15). The 130,000 SF Building 12 features a two-story high bay with double overhead 15 ton cranes for development of container labs. Space types include integration/fabrication laboratories of rapid prototyping machine shops, research labs, fabrication labs, electronic labs, secure labs, bio-chemical labs, outdoor balcony for weather experiments, roof top antennae platform, and an anechoic chamber. Building 15 is 55,000 SF and comprised of fully equipped machine, welding and sheet metal shops and a composites laboratory for fabrication of custom scientific equipment and a testing control lab.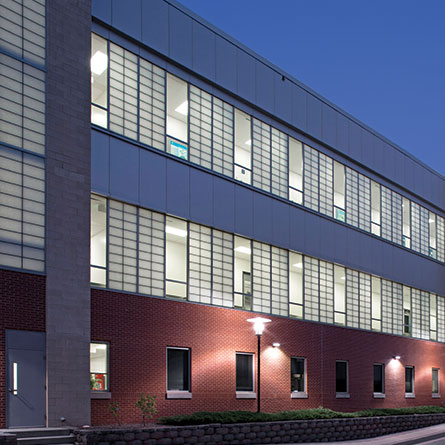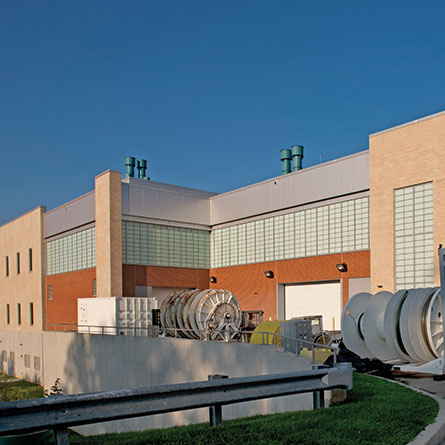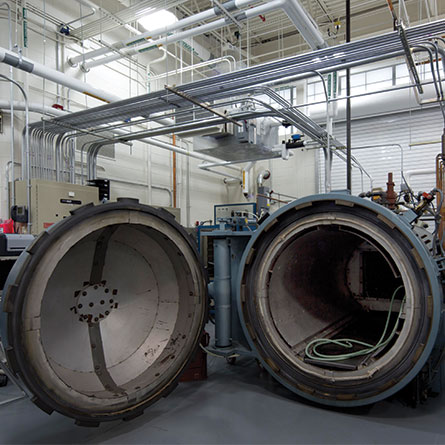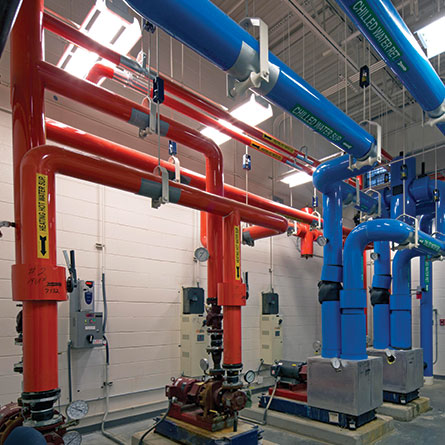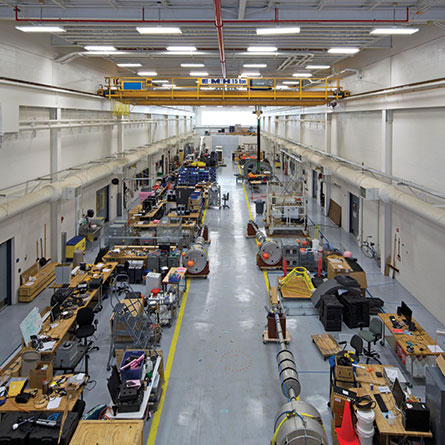 Architecture
The architecture is contextual with adjacent buildings and the campus master plan. Features include an elevated bridge connecting two buildings on campus. The façade incorporates punched aluminum framed windows in masonry walls with brick veneer, manufactured stone trim and metal and translucent wall panels.
Interior Design
Space planning created a standard module establishing a bay size from which most spaces evolved allowing flexibility for ever changing conditions. Standard two person offices fit the module as do small, medium and large scale lab and conference spaces.
Fire Protection
The new fire sprinkler, standpipe and alarm systems for two buildings was designed. Specialized fire protection requirements included anechoic chambers, clean rooms, chemical laboratories, paint spray booths, flammable material storage, and diesel fume test chambers.
Mechanical
The HVAC system required extensive collaboration with user groups to establish specific HVAC requirements for each function. Mechanical systems accommodated biological and chemical labs, aerosol chambers, electronics and testing labs, machine shops and clean rooms.