SR 4031 over Pennsylvania Turnpike, Babcock Boulevard. Pine Township, Pennsylvania.
Pennsylvania Turnpike took a proactive approach in replacing overhead structures to accommodate their planned future widening
WRA was the lead designer for the bridge replacement over the Pennsylvania Turnpike that included Bridge Design, Traffic Control Plans, and Temporary Pavement Design. The project was the replacement of the existing three span multi steel beam bridge with a two span P/S Concrete I-Beams. The proposed structure was designed to accommodate the proposed future widening of the Pennsylvania Turnpike to six lanes.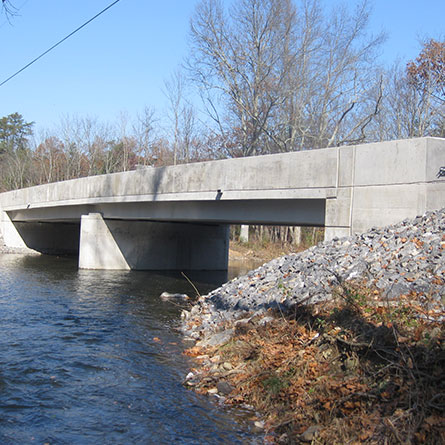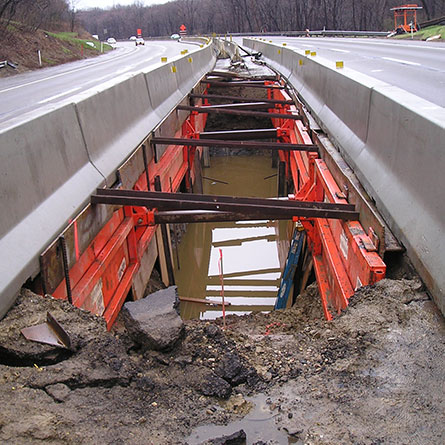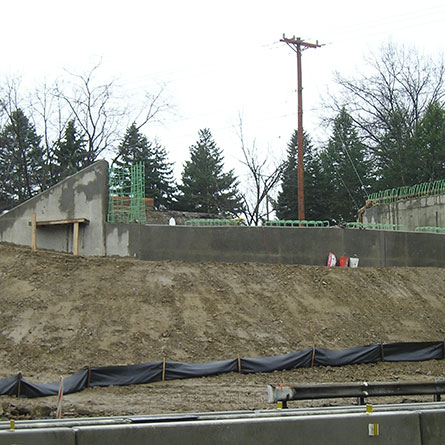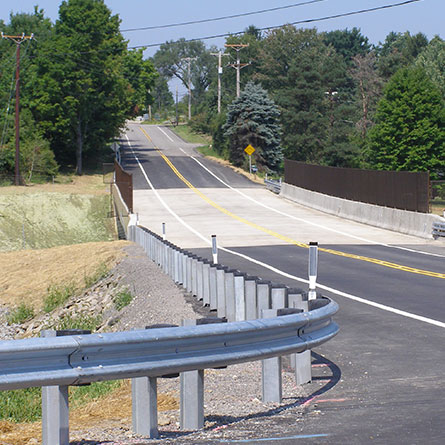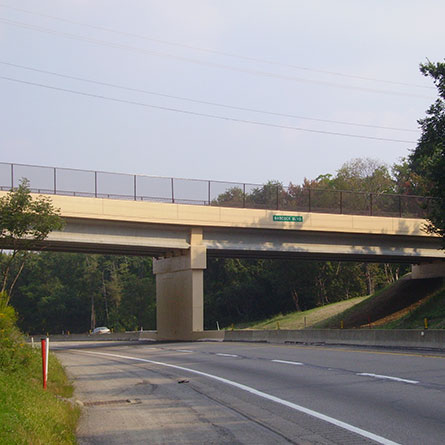 Bridges
WRA designed the 204 foot proposed superstructure without the need for a mechanical joint and wall pier with a foundation to be constructed with minimal impact to the mainline traffic during construction.
Traffic
WRA was responsible for the design to maintain two lanes of traffic in each direction for the construction of the bridge replacement. The maintenance of traffic required temporary pavement design to allow the shifting of the mainline traffic.