Sparrows Point Master Plan. Baltimore, Maryland.
2,400 acres of waterfront property was strategically redeveloped to promote growth and community.
The redevelopment plan focused on the potential reuse of Bethlehem Steel's surplus property in Sparrows Point. Short and long term opportunities were considered for realistic, market-sensitive site redevelopment by factoring in physical, economic, and environmental constraints. The master plan build-out had the potential to yield more than 10,000 jobs and generate over $1 billion in new combined annual local, county, and state revenue.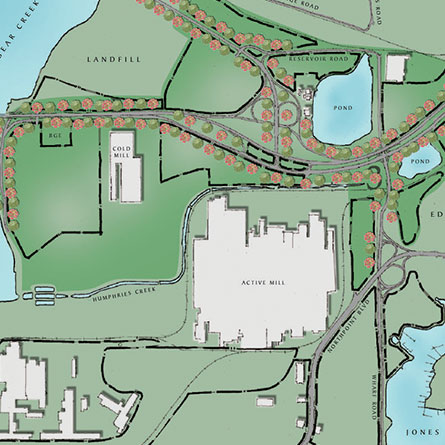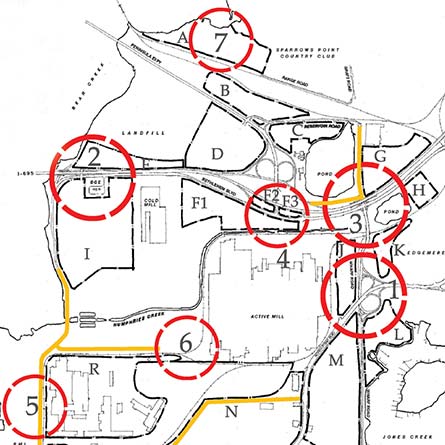 Civil/Land Development
Record document review, utility infrastructure analyses, and cost estimation for development alternatives were included.
Mapping/GIS/Surveying
A base mapping of the property was developed.
Planning
An examination of the existing roadway networks was performed. Efforts included the review of previously developed traffic studies, estimated trip generation calculations, and conceptual interchange alternatives.