Sheriff's Office. King George County, Virginia.
Operating 24/7, the new King George County Sheriff's Office is equipped to handle emergencies, respond immediately, and provide crime prevention throughout the county.
The three-level, 42,000 SF Sheriffs' Office is the centerpiece of a new government complex. The local historic context informs the massing and articulation of the building to have an established presence. Conversely, the public entry has a modern glass facade wall that extends the full length of the building that results in a welcoming civic facility. The public access to the building is secure. The lobby includes a multi-purpose meeting room and interview areas. The facility includes a 24/7 dispatch and 911 emergency call center, a forensic laboratory with conditioned evidence storage and recovery garage, offices and support areas. Detained individuals are brought through an enclosed sally port to be processed by the magistrate and placed in holding cells. Outdoor communication ports for the local media are near the entrance to enable the transmission of breaking news without disturbing the building occupants.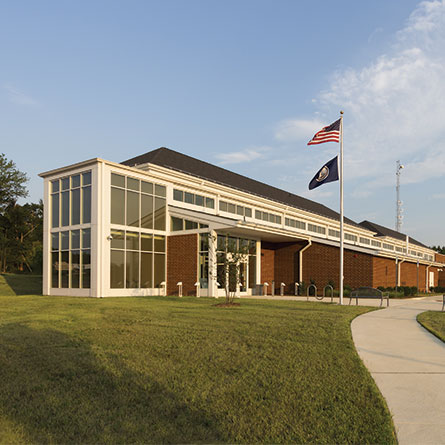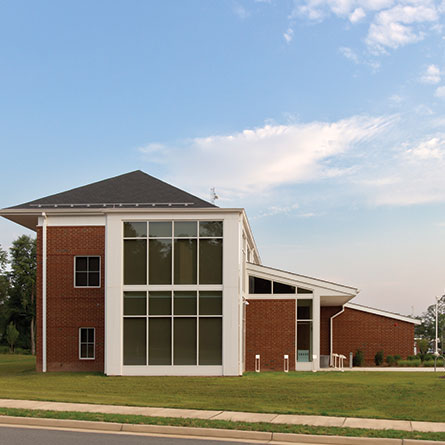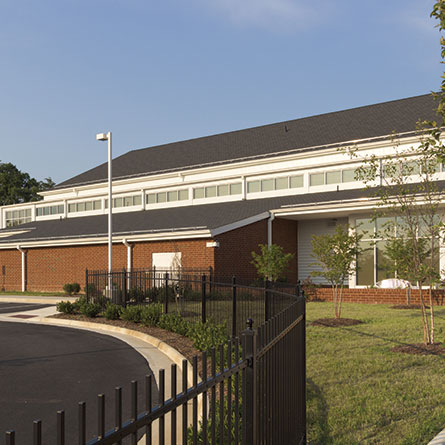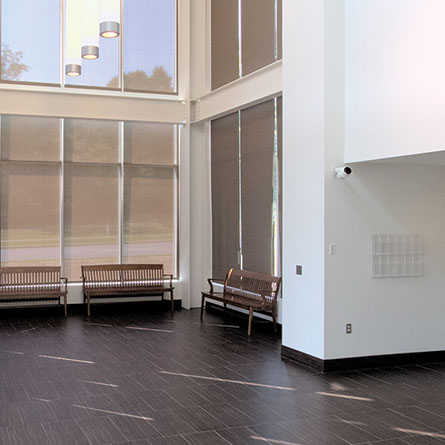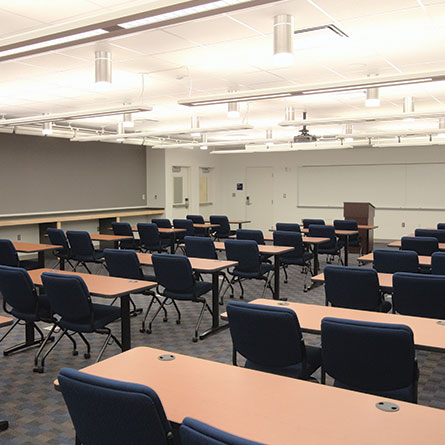 Architecture
The three-story brick building was designed to evoke the historic architectural flavor of the region through the massing, window and roof configurations.
Interior Design
The interiors reflect a professional atmosphere. Colors and materials are muted with occasional accents provide interest. The public corridors were designed to resemble enclosed porches that offer light and views while incorporating a predominant architectural element of the region.
Structural
The steel framed Sheriffs' Office was designed as a Risk Category IV building to remain fully operational after a hurricane or seismic event.
Mechanical
Zoned heat pump systems with indoor air handling units and outdoor air cooled heat pumps cool the building. The outside air was pre-conditioned using an energy recovery wheel. Security devices were incorporated into the holding cells.