Route 3 over the Piankatank River. Matthews and Middlesex Counties, Virginia.
The bridge has 30 spans with a total length of 2,092.25 feet from abutment to abutment. The bridge provides navigational clearances at the river's channel of 80 feet horizontal and 43 feet vertical.
WRA prepared the superstructure replacement plans for this 2000 ft major river crossing and for the replacement of the existing timber fender system with composite materials for long term low maintenance solutions WRA conducted a field investigation of the bridge and determined that the existing reinforced concrete deck has deteriorated beyond the point of economical repair, and needs complete replacement.The primary modifications needed in the steel superstructure involved replacement of the three-span channel unit to eliminate the troublesome deck joints and non-redundant pin-and-hangar connections, and upgrading the 60'-6" simple-span beams from being non-composite with the concrete deck, to being composite through the addition of stud shear connectors, to increase the live load rating to acceptable levels.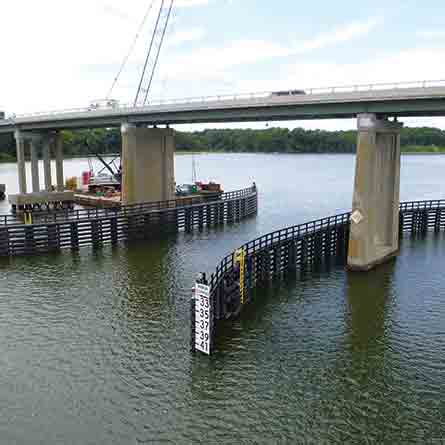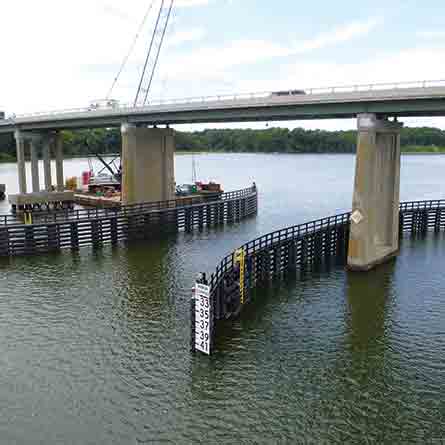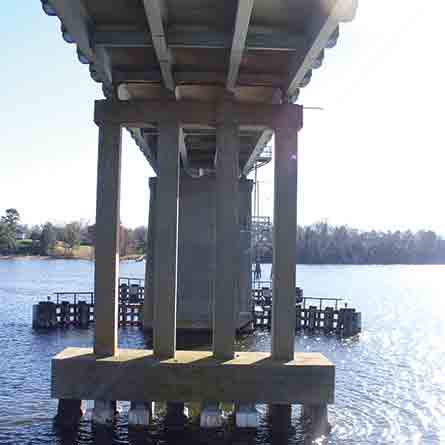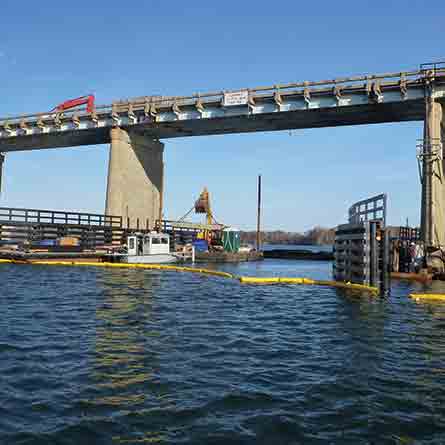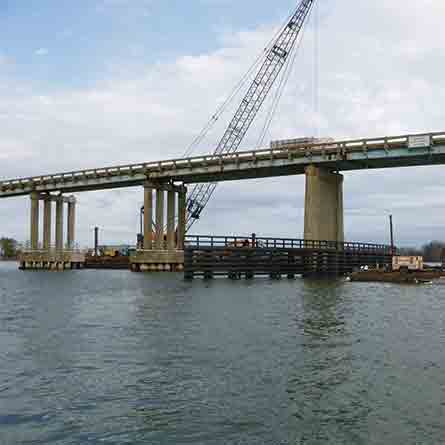 Bridges
A significant modification to the superstructure involved the conversion of the simple spans to continuous-for-live-loads (CLL) where possible. Substructure repairs included surface repairs to the cast-in-place concrete piling under the pile bents, and repairs to the columns and pier caps.
Traffic
The finished deck will have two 12-foot wide lanes with 1'-6" wide shoulders and "Kansas Corral" type concrete parapets.