Replacement of Bridge F13-01 on Boyers Mill Road over Lake Linganore. Frederick, Maryland.
WRA teamed with Concrete General Inc. as part of a design-build effort to provide permanent steel cantilever and braced sheet pile bulkheads as well as temporary support of excavation engineering.
WRA designed and developed contract drawings for permanent steel cantilever and braced sheet pile bulkheads to allow for dewatering in order to construct two bridge abutments adjacent to Lake Linganore and to retain roadway embankments on soft compressible soils above shallow rock. Due to a varying subsurface profile, innovative solutions were used to provide a cost effective design for the bulkheads. WRA relied on their familiarity with the existing site geology to economically design cantilever and braced sheet pile walls as temporary cofferdams to aid in dewatering and as the permanent sheet pile bulkheads. Geotextile tiebacks were used in place of traditional tieback anchors for the permanent bulkheads which provided the contractor with the lowest cost solution.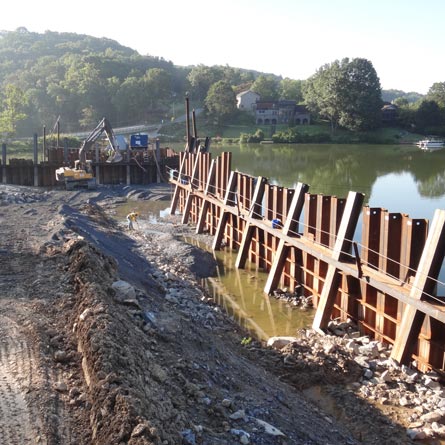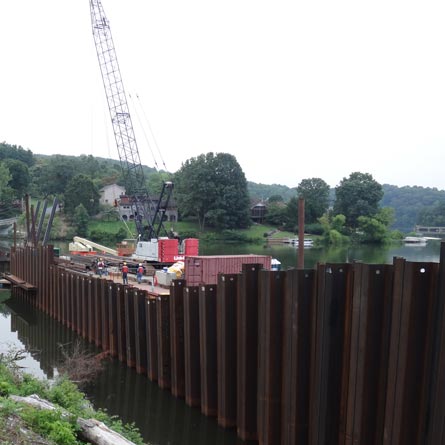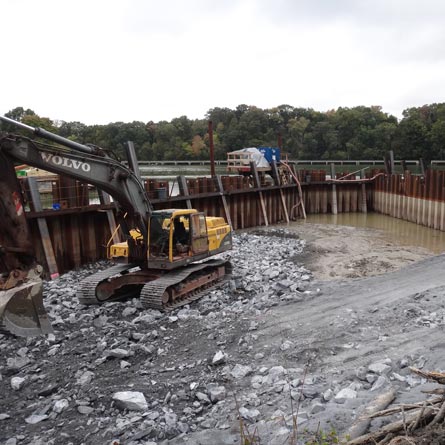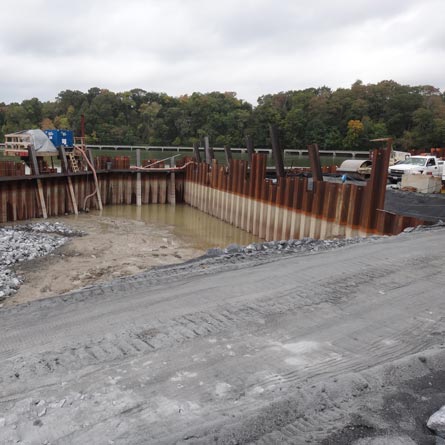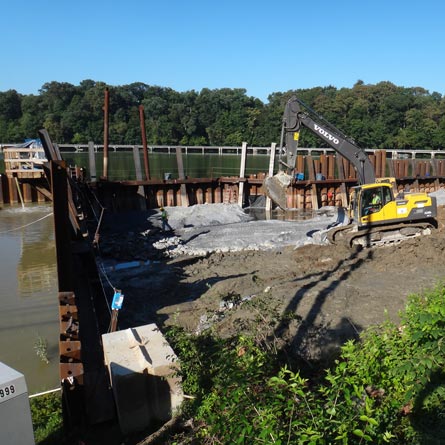 STRUCTURAL
WRA used its shoreline improvement expertise to design permanent sheet pile bulkheads to stabilize the existing embankments. Furthermore, WRA relied on its extensive knowledge of steel sheet pile and hot rolled steel to utilize the permanent bulkheads as temporary cofferdams.