Public Utilities Headquarters. Suffolk, Virginia.
The dynamic new headquarters for the City of Suffolk's Public Utilities is a combination of a new administration building and warehouse.
This facility was designed as the first in a series of new buildings that brand the City of Suffolk's public buildings. This headquarters complex is comprised of a new 52,500 SF administration and operations facility and a renovated warehouse on a secure, 16 acre site. The new facility houses a training / multi-purpose room, an emergency operations center, offices, and conference rooms. The warehouse includes shops for maintenance personnel, equipment storage, and a truck wash. Other new structures on the site include a covered fueling station and storage for vehicles, equipment, and site materials.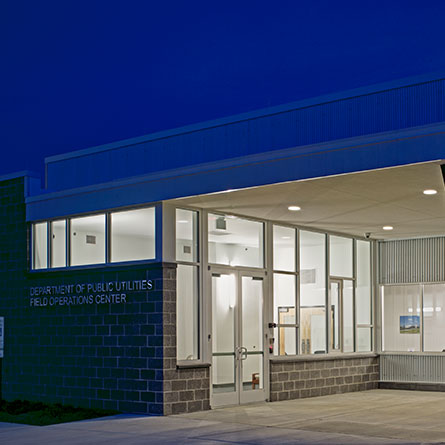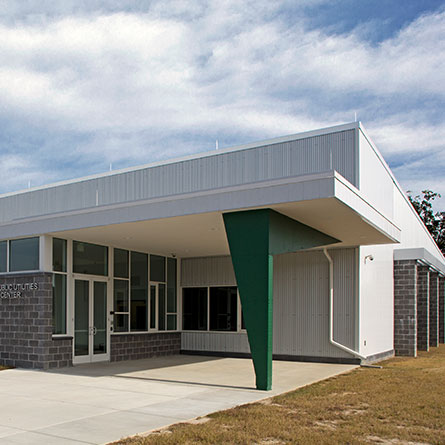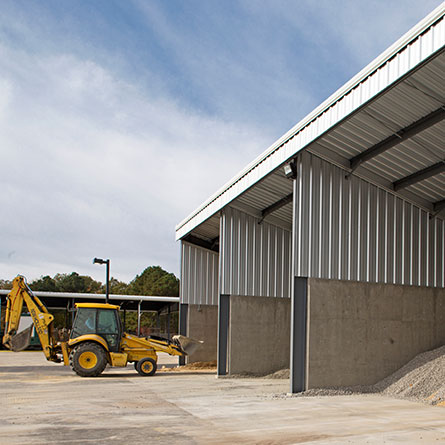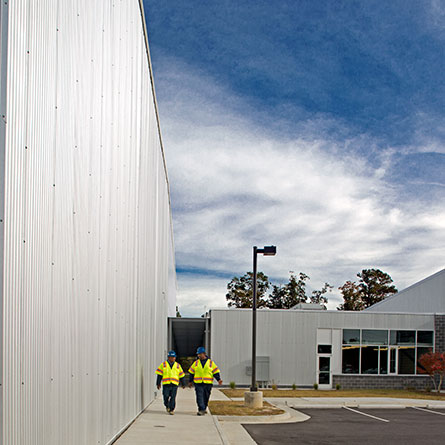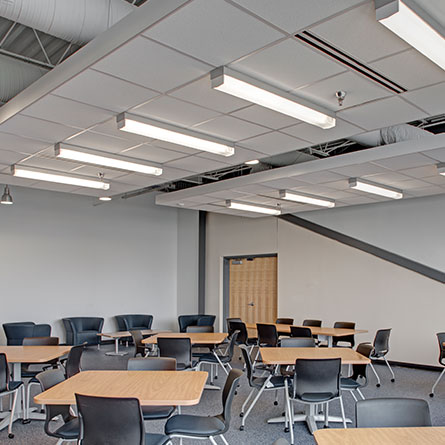 Architecture
The architecture was developed to seamlessly integrate the mass and forms of the existing industrial warehouse, with a new one-story administration facility. Exterior materials were selected to create a medley of textures and contrasts that brand the building.
Structural
This building was designed as a Category IV facility that must remain operational after a hurricane / seismic event. Special attention was given to load paths and lateral framing systems. The 55,000 SF steel framed warehouse was renovated and reused.