Pierce's Park. Baltimore, Maryland.
WRA created a unique one acre urban park in Baltimore's Inner Harbor, honoring local business and community leader Pierce John Flanigan III.
WRA led the design of this popular public park, working closely with the Waterfront Partnership, project stakeholders, and the adjacent Columbus Center throughout the planning, design, permitting, and installation of the project. The design included demolition, hardscaping and walkways, plantings, site lighting, utility relocations, shade structures, perimeter fencing, provisions for sculpture/artwork, site furnishings, and interactive learning opportunities such as musical fences. It features indigenous trees, native plantings, willow tunnels, and homophone words scattered throughout the intricate walkways, as well as four micro-bioretention facilities that treat stormwater and educate children about the benefits of capturing runoff. The park evokes memories of Pierce Flanigan's love of the environment and the Chesapeake Bay.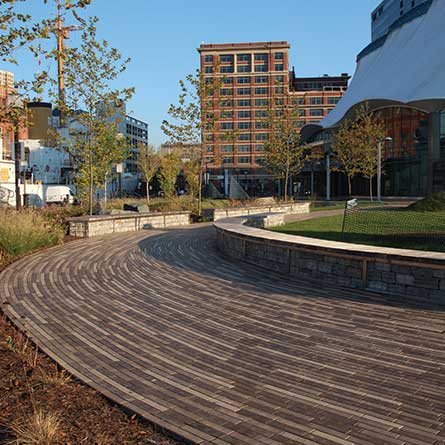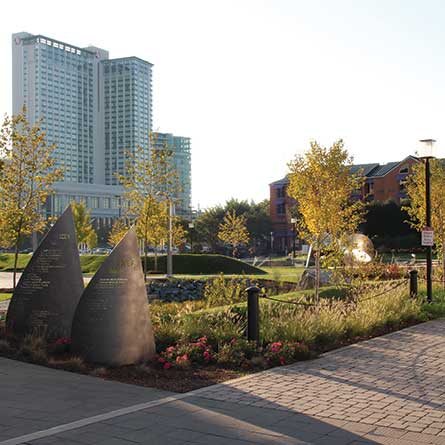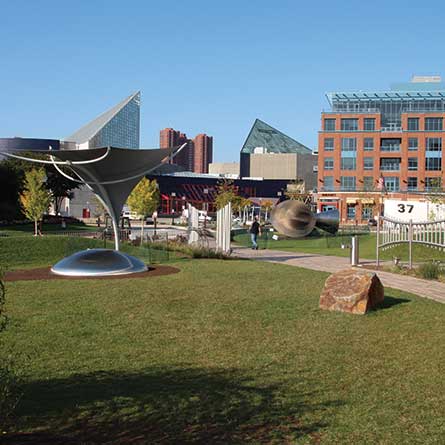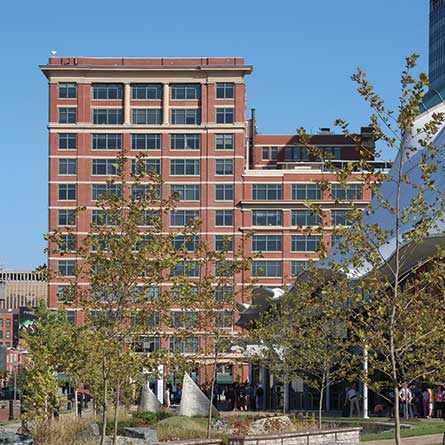 Civil/Land Development
The project involved field investigations and site layout of the park features, and addressed utility infrastructure and maintenance of traffic issues. We also prepared and expedited project permits/approvals from Baltimore City for approval of SWM and E&SC plans.
Mapping/GIS/Surveying
Surveying services included topographic surveys of the project limits.
Environmental
Our environmental scientists performed site investigations, and prepared and expedited approval from the Chesapeake Bay Critical Area Commission for Bay critical area issues.
Structural
The subsurface foundations/conditions were reviewed for suitability with impacts on the new park features.
Geotechnical
Subsurface investigations were performed and the existing subsurface conditions were reviewed for potential impacts to the new park features.