Paoli Trail Connections. Paoli, Pennsylvania.
WRA conducted a feasibility study to improve pedestrian connectivity within the village of Paoli and to evaluate opportunities to connect Paoli with the Chester Valley Trail.
In the suburban community of Paoli, walkability is a differentiating factor in ensuring economic vitality and leveraging the asset of a SEPTA regional rail station with frequent service. Both goals were expected to encourage economic growth and improve quality of life in the community. WRA conducted a comprehensive sidewalk inventory and gap analysis in the village. A walkability audit was conducted to observe existing conditions with stakeholders and obtain their input on both challenges and potential improvements. WRA developed walkability recommendations in four categories ranging from "fix it first," focusing on state of good repair, to "create a downtown," including more extensive urban design interventions. WRA also explored multiple on- and off-road alternative routes to provide a pedestrian and bicycle link between Paoli and the Chester Valley Trail.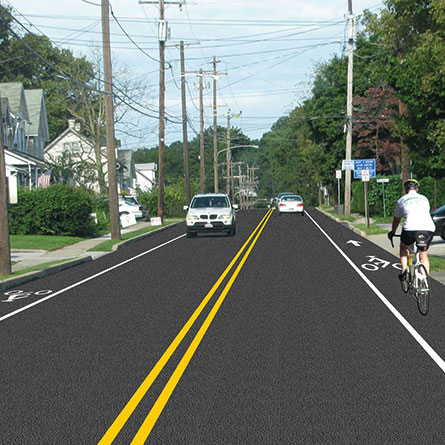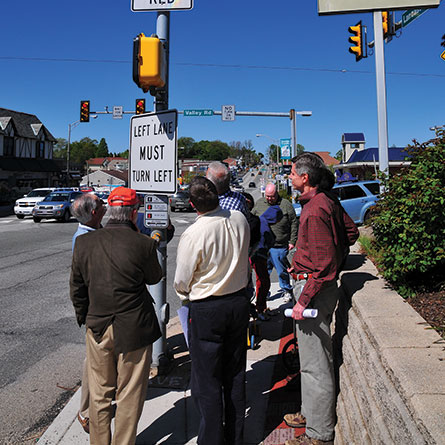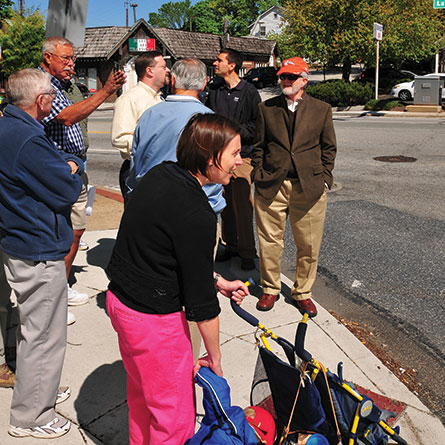 Pedestrian/Bicycle
Eight alternative trail routes were considered, consisting of new trail segments or a combination of sidewalks with on-road bicycle facilities. Each route was evaluated for feasibility, property and resource impacts, route directness, traffic compatibility, anticipated cost, and other criteria.
Planning
The project's extensive public involvement program included a series of meetings with a very active local Study Committee, a public workshop, and focused stakeholder meetings with the business community.