Operations & Maintenance Facility, UMES. Princess Anne, Maryland.
This new facility centralizes all campus-wide facilities management and operations. It is designed to create efficient material and equipment circulation, streamline work flow, and provide an image that is linked to the historic University of Maryland Eastern Shore campus.
This new 45,000 SF facility is equipped with modern space and an efficient layout conducive to the maintenance of campus vehicles and central receiving operations. The facility includes offices, conference and seminar rooms, computer services, and trade shops for carpentry, paint, electrical, plumbing, refrigeration, housekeeping, and landscaping. Central receiving includes the warehouse, will call pick up desk, loading dock and inventory offices. The motor pool includes four vehicle maintenance bays, two wash bays, and parts storage.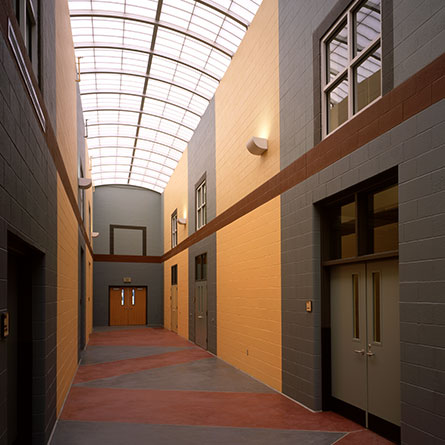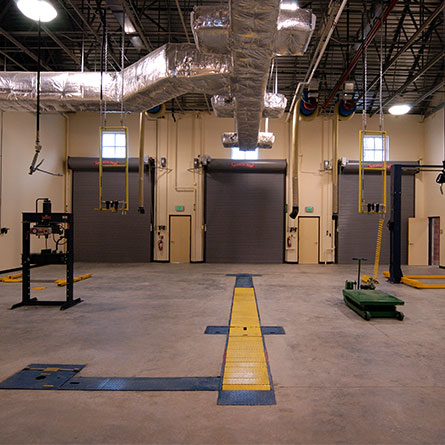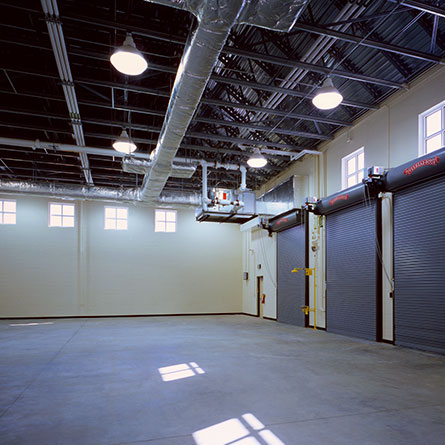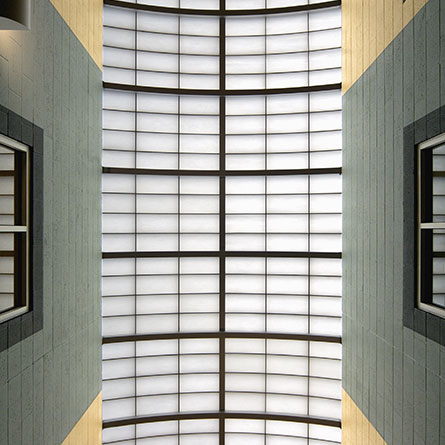 Architecture
A traditional brick exterior with precast accents, gabled shingle roofs, large windows and service doors punctuate the exterior of this facility. A 120' circulation spine with a skylight roof connects all major spaces. Interior office and industrial shop finishes were provided in the design along with a storage shed and fuel island.