MTA Office of Service Development. Baltimore, Maryland.
MTA's Office of Service Development was revitalized; an employee-friendly environment was created, raising morale and workplace pride.
Offices were opened up, views and access to natural light was introduced to the space, and a new circulation plan was provided. Through the use of indirect lighting, the spaces are luminous and appear taller. Durable and light reflecting furniture was selected, and all finishes met minimal VOC outgassing requirements to meet indoor air quality standards. Work stations were resized and configured to accommodate large layout areas. A neutral color palette was selected with bold blue accents to enliven the space.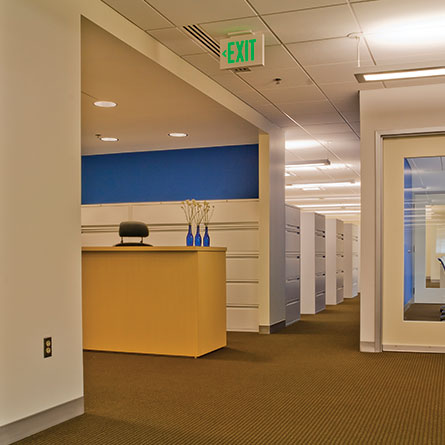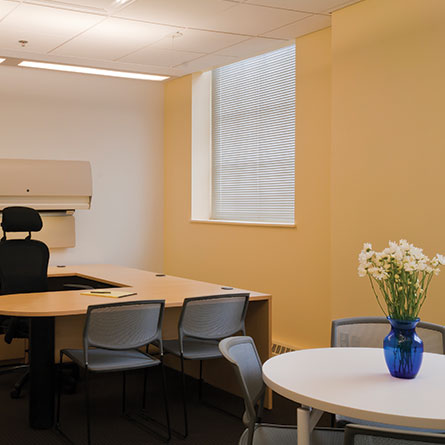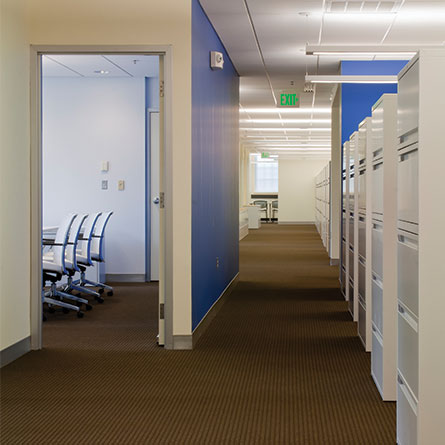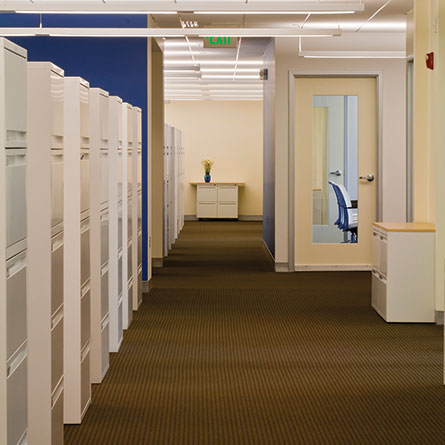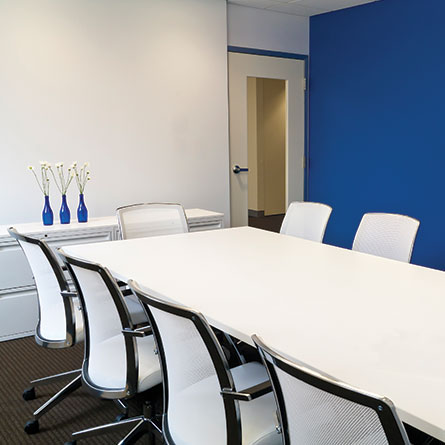 Architecture
The project goal was to take maximum advantage of the limited natural light and views for everyone within the office. The use of indirect lighting enhances the space to be luminous and appear taller.
Interior Design
Custom workstations were developed for the users to each have a large layout surface. Interior windows were used to provide natural light and views. The colors and finishes were selected to reflect light with bold blue accents to enliven the spaces.