Marketplace at Fell's Point. Baltimore, Maryland.
Unique and exciting, Marketplace at Fell's Point is a planned urban redevelopment project.
Located in historic Fell's Point, this urban revitalization project, which straddles the Broadway Market, was provided with complete site design, permitting/approval, and construction phase services by WRA. The site will include 159 apartments, 28,000 SF of street-level retail, and structured parking in two new buildings known as the east and west blocks. Site design improvements required the demolition of existing commercial/residential buildings as well as coordination with existing utility infrastructure, innovative underground stormwater management facilities, streetscaping, traffic maintenance, new utility services, and extensive permits/approvals and Public Works Agreements.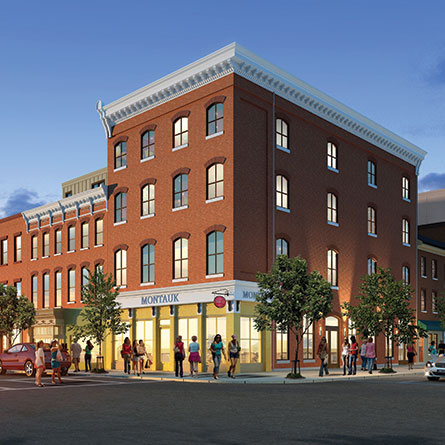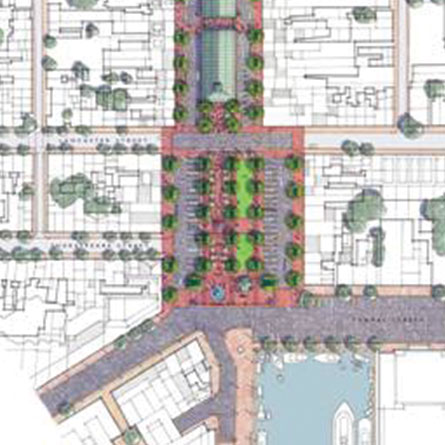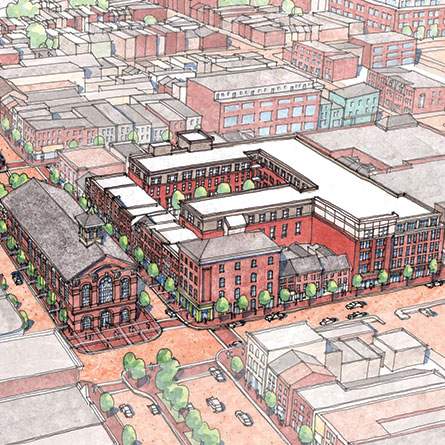 Civil/Land Development
Site layout, utility services, streetscaping, SWM, traffic maintenance, and field investigations, such as utility locating, were provided. Project SWM/ESC and developer agreement approvals from Baltimore City were prepared and expedited.
Mapping/GIS/Surveying
ALTA, topographic, and boundary surveys were performed. The project included the acquisition and consolidation of over 40 properties to assemble the appropriate site area, as well as easement preparation.
Environmental
Site investigations were performed while project permits/approvals from the Chesapeake Bay Critical Area Commission for critical area issues were prepared.