Mallory Pier. Kings Point, New York.
A modern, first class replacement of the original timber pier, the new Mallory Pier is a 590 foot-long, open concrete pier, located in Kings Point, NY.
WRA provided full-service engineering and construction administration services for the pier, which was designed specifically to accommodate the United States Merchant Marine Academy's (USMMA) cadet training vessel, the T/V Kings Pointer. The new pier consists of precast, pre-stressed concrete cylindrical piles, pile caps, and deck panels. Due to the pier's crucial role in the USMMA's primary mission, along with its prominent location along the Academy's Long Island Sound Waterfront, the Mallory Pier Replacement Project is among the most important of the capital improvement projects implemented at USMMA.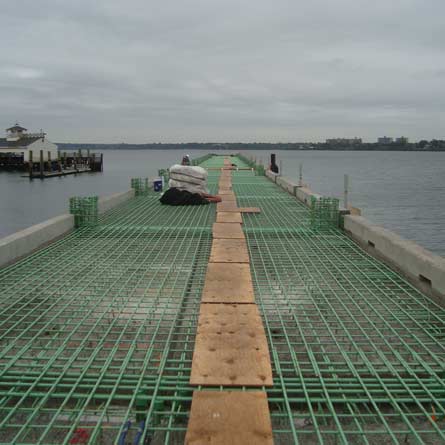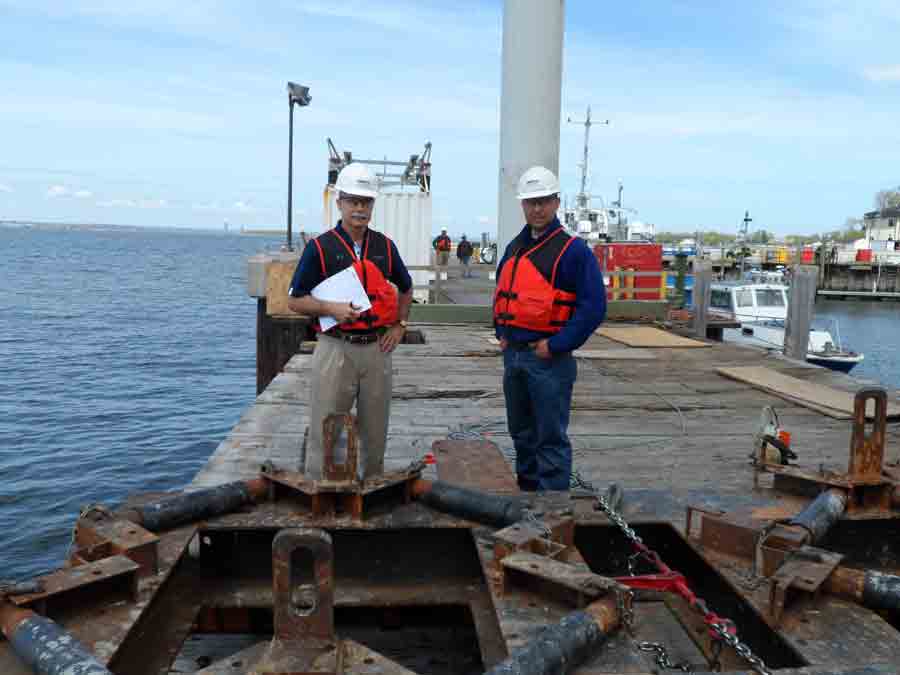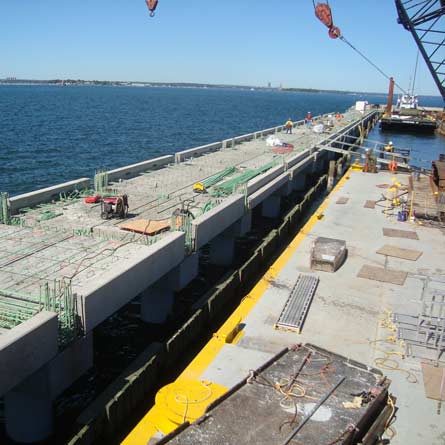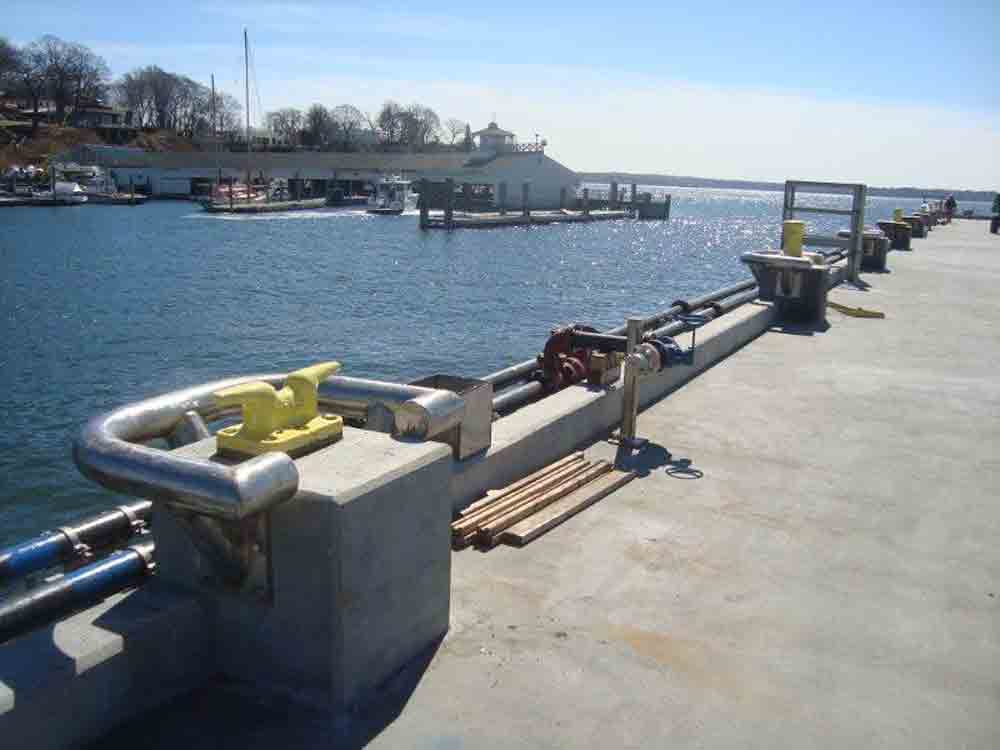 Mechanical
Plumbing/mechanical utilities to serve the vessels were surface mounted to the pier utilizing stainless steel supports.
Electrical
The project provides new transformers, switchgear, conductors, stainless steel panelboards, light poles along the pier's length, and a solar powered LED navigation light.
Construction Management
As the sole provider of construction administration services, WRA worked closely with the U.S. Maritime Administration (MARAD), USMMA, and the contractor to resolve any issues, conflicts, revisions to the construction plans, and change orders, throughout the construction of the pier.