Jetty Repairs. Sandy Point Park, Maryland.
The Maryland Department of the Natural Resources implemented improvements to the stone jetty at the Sandy Point State Park.
The jetty is located at an entrance channel that provides waterway access to the boating facility at Sandy Point State Park, a popular park on the western shore of the Chesapeake Bay. The facility consists of boat ramps, floating docks, fixed piers with slips, a concession building, a comfort station, fuel dock, and parking lots. The jetty provides protection for the channel and is a popular location for fishing. The deteriorating condition of the 630 foot long stone public jetty was improved by widening, raising, and patching the structure.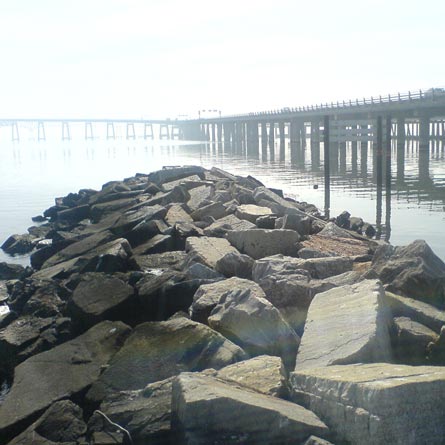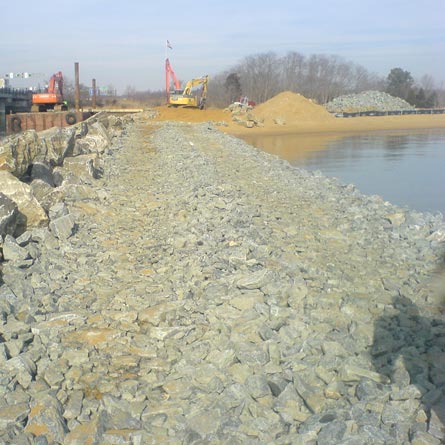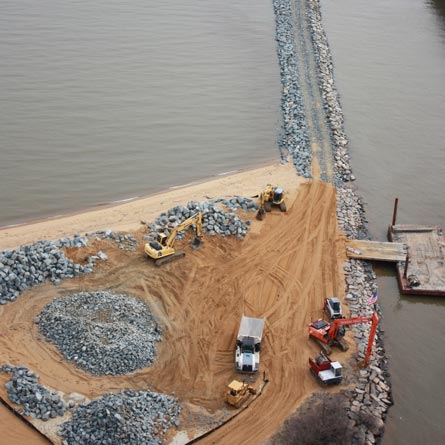 Civil/Land Development
Field investigations were performed along with design, permitting/approvals, and construction phase services. WRA coordinated closely with, and secured approval from, the Maryland Department of Natural Resources.
Mapping/GIS/Surveying
Topographic and bathymetric surveys were conducted of the existing jetty and surrounding area.
Environmental
WRA prepared/expedited a Joint State and Federal Joint Permit Application for Impacts to Waterways and Waters of the U.S. Our services included conducting an assessment of potential habitat for sub-aquatic vegetation (SAV) within the project's limits of disturbance.