Inland Bays Reclaimed Water Facility. Sussex County, Delaware.
Since 2006, WRA has provided services to Sussex County for upgrades to the Inland Bays Regional Wastewater Facility, including the beneficial reuse of treated effluent for agricultural purposes.
There are several sustainable aspects of this project. First, treated municipal effluent is applied to the County's row crop fields as irrigation water, instead of pumping groundwater out of the local aquifer. Second, the spraying of effluent helps maintain agricultural land preservation in a region where suburban development has been expanding for several decades. Finally, the nitrogen uptake that occurs when the row crops consume nitrogen in the effluent acts as a partial substitute for more traditionally engineered wastewater treatment methods. Our efforts focused on hydrogeologic studies for permitting of new spray fields, and engineering design of the Biolac system needed to initially treat and then distribute the effluent to the farm fields.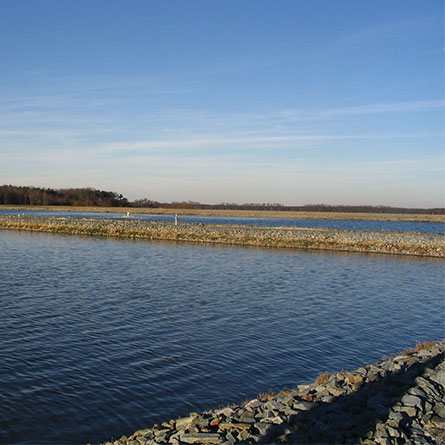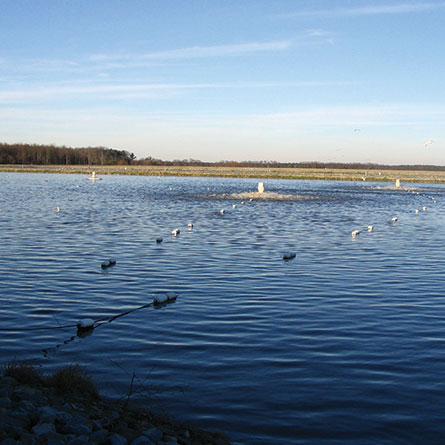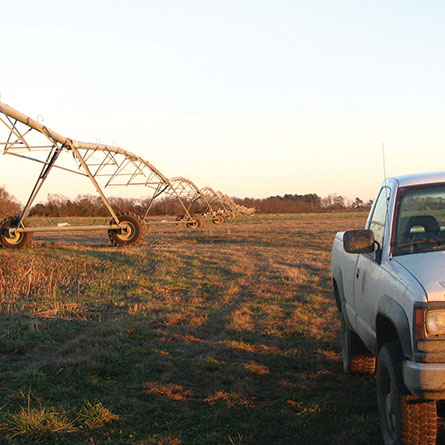 Environmental
Environmental design included all work to perform the environmental assessment for the project and all natural resources work associated with the necessary environmental permits associated with the design and construction of the facilities.
Water Reuse
WRA performed all hydrogeological studies as required for project permitting including oversight for soils scientist and associated computer modeling of the groundwater system as required to determine spray application rates for all irrigation fields.
Civil/Land Development
WRA completed preliminary engineering reports and was responsible for all utility pipeline design and civil/site/sediment and erosion control and grading plans for all pump stations. WRA performed computer aided hydraulic design for all gravity sewer systems using SewerCAD.
Mechanical
WRA designed an influent headworks screening facility, chlorine contact tank, irrigation pump station and irrigation rigs.
Structural
WRA designed an influent headworks screening facility, chlorine contact tank, and irrigation pump station.
Water/Wastewater Facilities
WRA provided full time construction management and inspection for all construction completed.