Horowitz Visual and Performing Arts Center. Howard Community College, Maryland.
WRA designs solutions for improving the user experience at the Horowitz Visual and Performing Arts Center at Howard Community College.
WRA studied options for providing convenient access to restroom facilities in the lobby of the Horowitz Visual and Performing Arts Center during intermissions for individuals attending performances.  The study included a cost-benefit assessment of lobby improvement options to expedite patron access to restroom facilities. Improvement options enhances, supplements, and works integrally with existing facilities.  Upon selection of preferred option by the College, WRA provided A/E services in the design and construction of the project.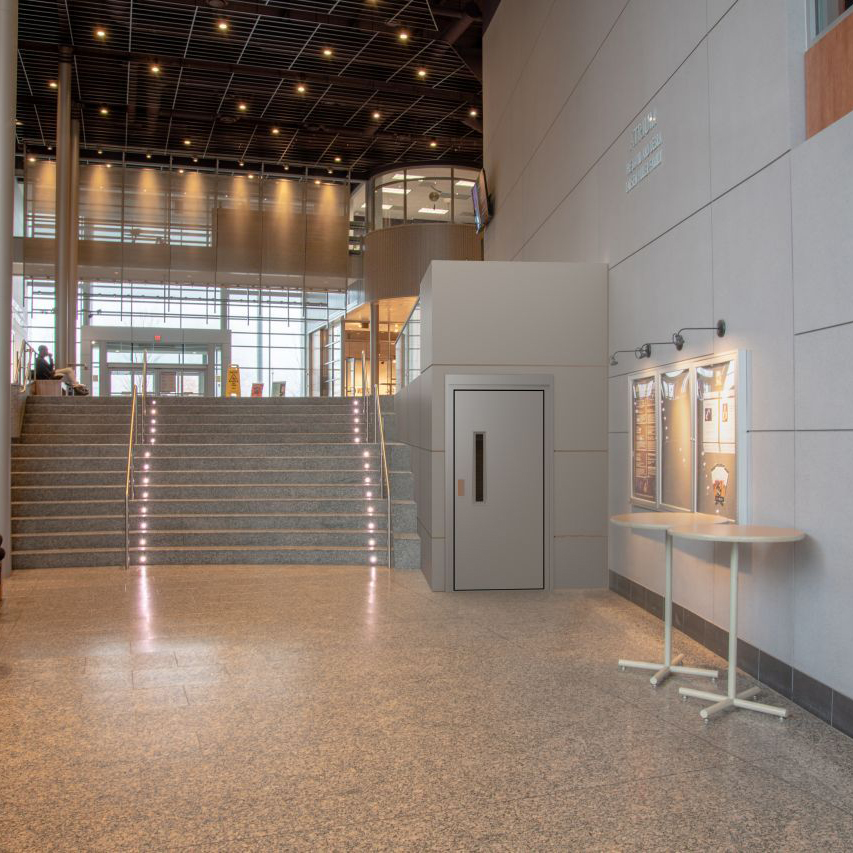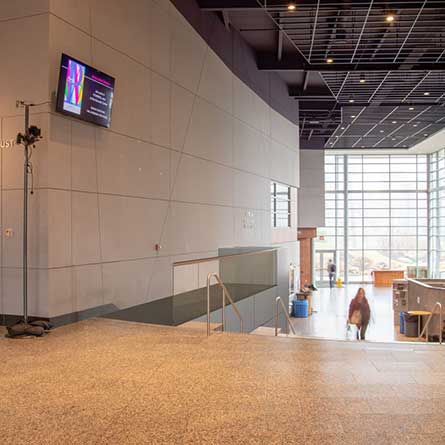 Architecture
Analysis of the lobby area layout and finishes, assessment of ADA facilities, and development of lift option concepts. Design included final layout and detailed documentation of the lift and new, as well as repaired, finishes.
Electrical
Analysis of building power to support the new lift along with the design of pathway to power the new lift.