Expressway Travel Center Parking Lot Improvements. Center Township, Pennsylvania.
The Expressway Travel Center Parking Lot Improvements focused on enhancing the aesthetics and functionality of BCTA's busy transit center in Center Township, PA.
WRA designed aesthetic and safety improvements to the existing parking lot, including lighting, storm sewer upgrades, above ground fuel tank design, and design of improvements to the bus parking area. WRA was also responsible for coordination with subcontractors and the client, preparation of construction plans and specifications, bid documents, cost estimates, and tabulation of quantities. Finally, WRA provided construction consultation for any questions the contractor may have had and provided partial inspection for the client.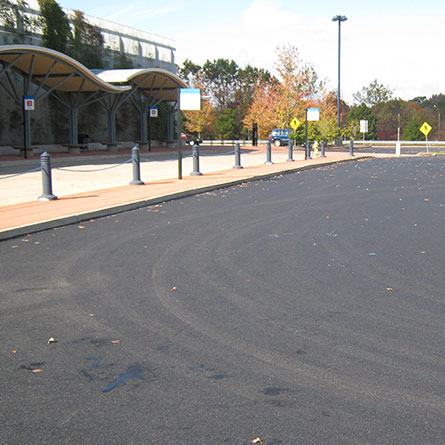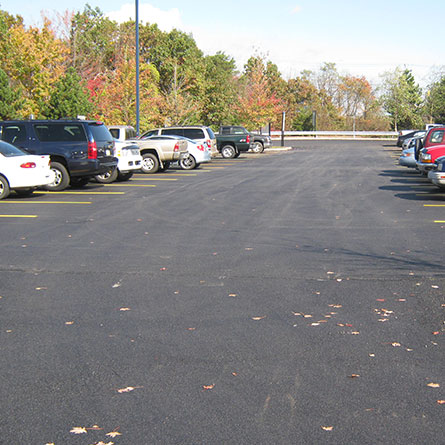 Structural
WRA designed the 3000-gallon, steel, above-ground, concrete-encased gasoline storage tank for use by smaller fleet vehicles. The gas dispensing system was mounted on one side of the tank with an access ladder on the end of the tank.
Electrical
WRA designed the power and lighting for the pump and canopy associated with the new fuel storage tank. The lighting and power equipment and connections complied with Class 1, Division 1 requirements. The new 208Y/120V service included utility metering and new panelboard in a NEMA 4 enclosure.
Water Resources
In addition to designing a storm sewer, WRA installed inlets to remove ponding occurring in the rear parking lot.