Engine Repair Shop. Dover AFB, Delaware.
Providing critical maintenance and repair to Dover Air Force Base's fleet of C-5 aircraft, WRA designed the complete modernization of the Engine Repair Shop, which is necessary to maintain the highest level of technical support for the mission.
Fifteen specialized engine work bays were renovated to respond to the latest technical and operation maintenance tasks. New shop utilities were provided for each bay, and a new HVAC system, chemical resistant flooring, and painting throughout provide an easily maintained, bright, safe, and productive work environment. To better administer, train, and support all personnel new offices, break room, and training space was designed.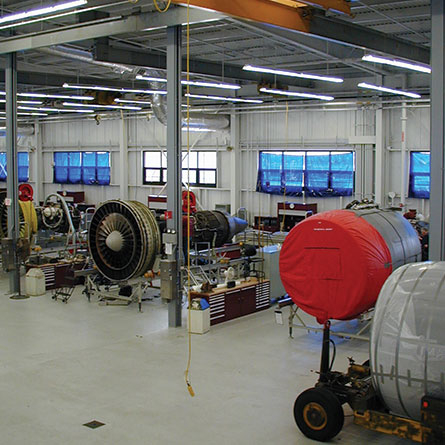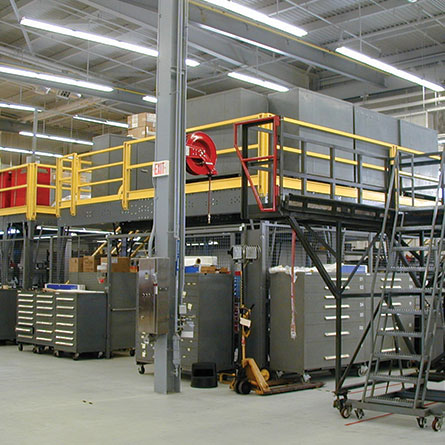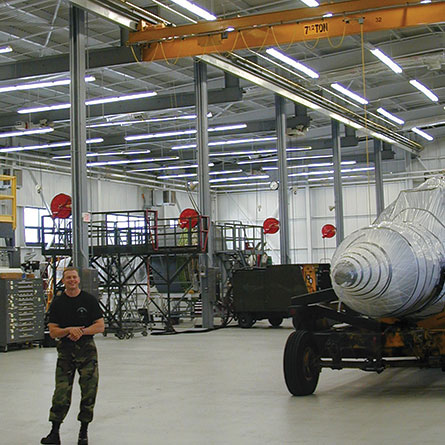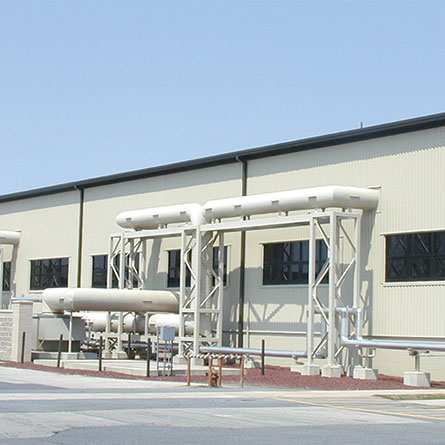 Architecture
The interior was demolished, allowing for the design of revitalized spaces for personnel and mission operations support. The exterior was repainted, windows were replaced, and a new roof was provided