Data Center & Administration Suite. Defense Acquisition University, Fort Belvoir, Virginia.
To support the world class educational facility at DAU, the primary training organization of the defense acquisition workforce, a new data center and administrative space was designed.
Responsible for providing targeted training, rapid deployment training, and mission assistance for the government, DAU is dedicated to offering the best in acquisition learning and development. To support the online learning provided by DAU, which reaches government acquisition employees worldwide, WRA designed a data center for the current equipment rack loads as well as an expected 75% future growth. A total equipment rack load of 323 KW was designed along with one server room, a secure communications room, and console and test bed areas. The design also included administrative offices, conference areas, and infrastructure upgrades to support the higher mechanical and electrical demands of the data center.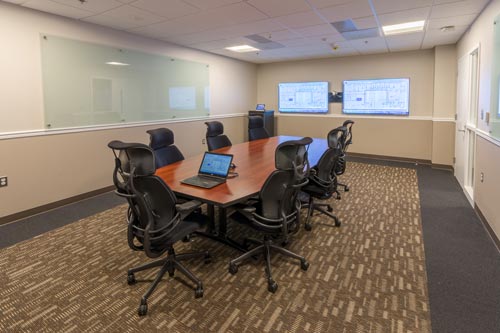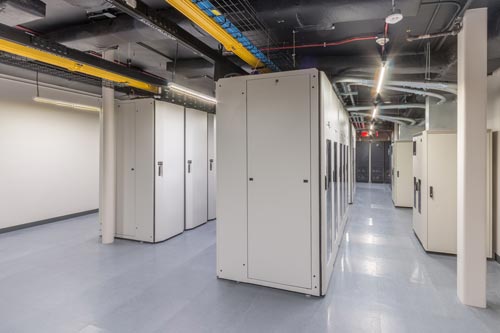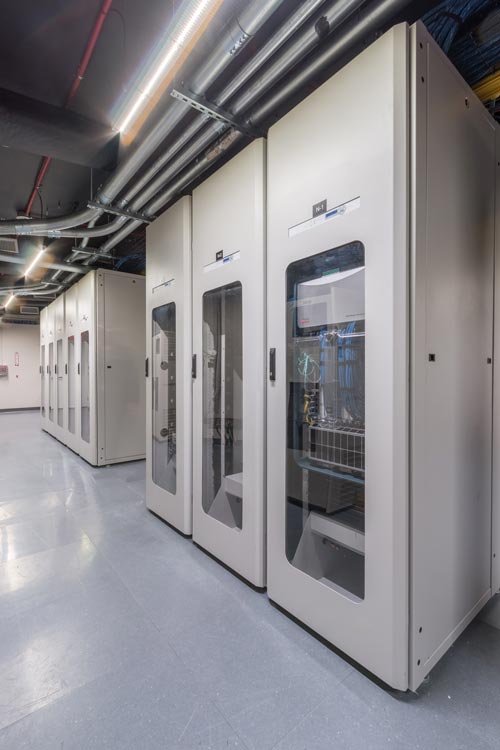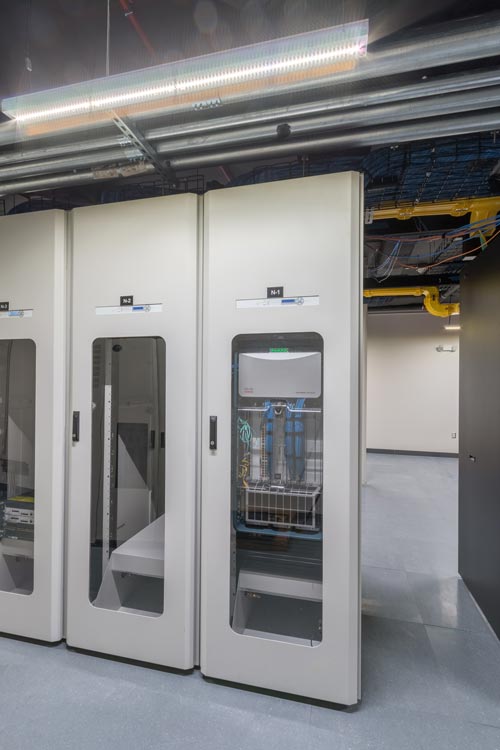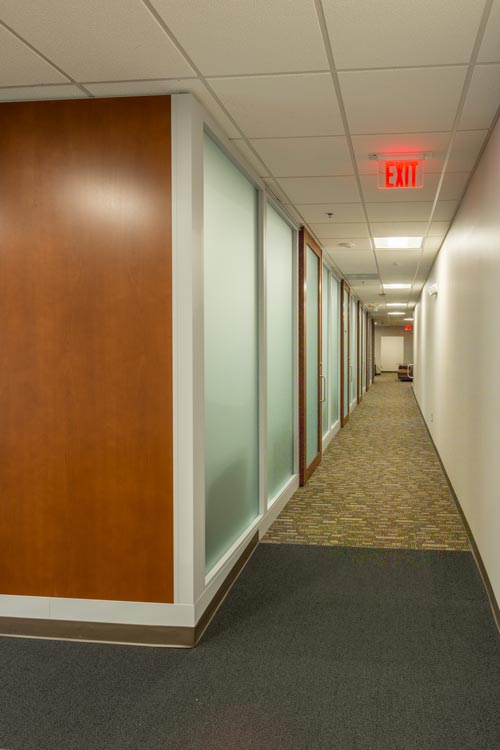 Architecture
Open work areas, offices, and conference rooms in support of the mission computer room were designed. The work environment was enlivened through color and material selections.
Mechanical
The data center design incorporated a supplemental chilled water plant serving integrated rack and chilled water cabinets. This approach addressed required flexibility for 5 to 24 KW cooling per rack. N+1 redundancy and looped chilled water piping provided a reliable design.
Electrical
The electrical system was upgraded to support the data center including APC UPS system. The UPS power is distributed by four 400 amp Starline Bus bars. A 750KW natural gas fired generator provide emergency back-up power to the entire facility.
Commissioning
Commissioned systems included primary / secondary chilled water system, air handling system, CRAC units, in rack cooling, 750 kw generator, UPS system, and power distribution units.
Surveys
Topographic and utility surveys were done north and west of the existing facility. Survey control was based on a GPS survey, tied the Virginia North Coordinate System, NAD'83. Survey was processed In MicroStation to develop a DTM model and contours.